Moderator: chowadmin
Morning All,
Moko has seemed to of become bored with his food.
Until now, his adult diet has consisted of a Burns (Chiken/Fish or Lamb) variety, to which we will add on occasion, canned fish/veg/cottage cheese. He doesn't seem that fussed recently and i started looking into a potential new kibble to wet his appetite once again.
While trolling the dry dog food index i came across this:
MILLIES WOLFHEART (salmon & vegetable)
Ingredients:Salmon (min 69.68%), sweet potato, potato flake, salmon meal, salmon oil, pea fibre, lucerne, salmon gravy, vitamins, minerals, monosodium phosphate, mixed herbs (thyme, marjoram, oregano, parsley, sage), joint pack (clucosamine, MSM, chondroitin sulphate), dried cranberry, aniseed, fenugreek, spinach flakes, carrot flakes, dried apple, lovage powder, seaweed meal, camomile powder, burdock root powder, dandelion herb, peppermint
(Official website:
http://www.millieswolfheart.co.uk/
)
What i'm looking for is a bit of advice really, is there anything in those ingriedients posted here that screams "not for Chows!", Is the protein content to high for our fuzzy boy? I've got a feeling this product is mainly for high energy dogs though.
Let me know what you think, thanks in advance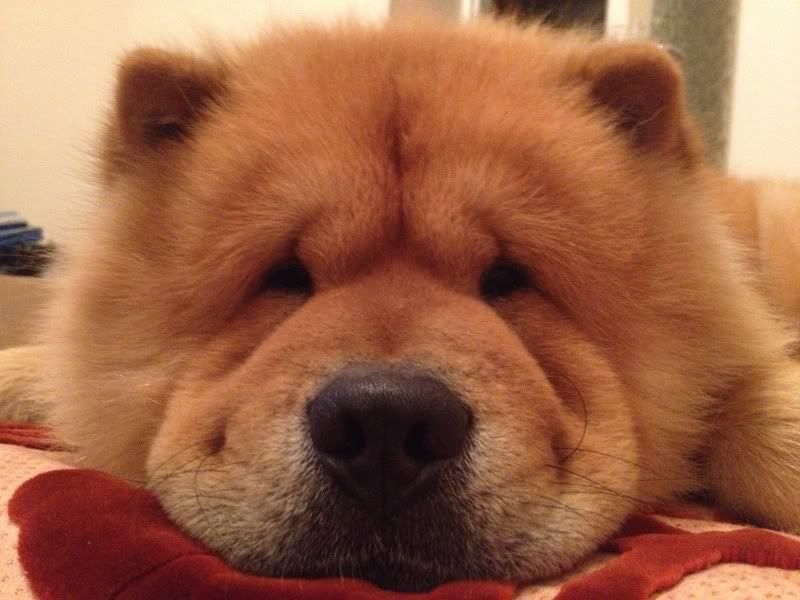 ---
Return to "Nutrition, Diets and Food"
Who is online
Users browsing this forum: No registered users and 2 guests