Moderator: chowadmin
Yesterday was dog food buying day. Petsmart has alot of the Nutro varieties on sale for those of you feeding Nutro. Of course, Kods'a (Lamb and Rice for Large Breed Puppies) wasn't one of them. LOL Anyway, I did look at the new holistic dog food Nutro has out. I thought real hard about buying that and switching Koda over to it. But I did notice it had chicken in it and we are trying to avoid chicken because of the inflammitory issues and Koda's entropion. So I went with what he likes and is doing well on. I guess why bother with what seems to be working? I did however buy the new Nutro holistic treats like the dog food just for something different. It was a good thing I didn't buy the food. I gave one of the treats to Koda, he dropped it on the floor, sniffed it and walked away from it. Thank goodness Sam eats anything or it would have been 5.00 down the drain. LOL Talk about spoiled, pampered chows. But let us get out the bag of cheapo Wal-Mart different colored dog bones for Sam, and Koda does everything but throw a temper tantrum for one. So I am done worrying about treats for him. He can have one or two of the cheapos a day as long as he is not showing any signs of them hurting him. Grrrrrrrrrr chowlings. LOL
Nancy and Tai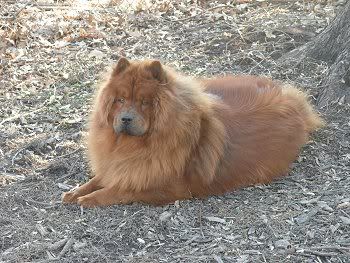 ---
Rank 1

Posts: 437
Joined: Tue May 03, 2005 8:59 pm
Location: Nevada
Contact:
Nanuk rather have praise then a treat, so it's hard to acaully ge t atreat he likes other them chicken jerky. The treats that Nanuk won't eat I donate them to our local shelter. Those pups can always use treats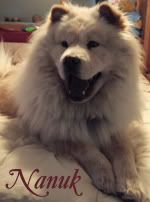 ___________________________
Christine & Nanuk
---
Donating the treats to the local pet shelter is not a bad idea at all. If we didn't have Sam here too, that's where all of the treats would go to. I know I am done worrying about treats for Koda. His favorite treat is chicken jerky, but since we are trying to fight this entropion without having to do surgery, the use of anything chicken is done very sparingly... one or 2 pieces of chicken jerky a week. He really does love them, but as far as I am concerned, I'd rather his eye clear up as opposed to giving him his way. LOL I was just glad I decided against changing the food to the holistic. Koda is not fond of any of the Nutro treats, but will eat them if offered nothing else, but the holistic ones he totally rejected. I just tried again and he looked at me as if I was nuts. But that isn't the first time and I am sure won't be the last.

Nancy and Tai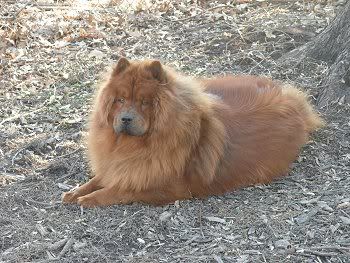 ---