Moderator: chowadmin
Hi, I'm thinking of getting a chow chow and I would really welcome any advice with regards to training, crating, food, socializing etc. Would really appreciate any information to be prepared as I never had a chow chow.
Thanks in advance


Sent from my iPhone using Tapatalk
---
Start socializing right away, with other dogs and people. I adopted my chow so I didn't have to train for the bathroom but my other dog. Every time in the crate when she whined is out her out even if it was 2am bring her outside and sand outside with her until she went. And afterwards brought inside and get a treat as a reward.


Sent from my iPhone using Tapatalk
---
Rank 0

Posts: 1
Joined: Wed May 09, 2018 4:10 pm
Hes right you need to socialize a chow almost from 6 weeks and up to a year. That is the most important thing you can ever do. I have owned at least 8 chows in my lifetime. I have a cinnamon and a black chow now both puppies between 5 and 10 months. Far as crating i have never done that ! They are way too easy to house break! Crating a chow is not a good thing. I took mine out around one hour after they eat or drink and always to the same spot! I have doggie doors and once they got that down pat they were fine. I have degenerating knees and really bad arthritis so i am limited without braces. One is fully trained as a service dog the other is well on his way . They are easy to train if you repeat the same steps a few times day. But don't be fooled they are smarter than you think. The more you take him for walks and play fetch with others involved any chow will be fine. You will love their Loyalty and Protectiveness and absolutely their love for you !Good luck!!
---
If you haven't found a pup, the single most important thing is to find a good breeder. A pup from a top shelf breeder will seriously solve half of all your problems. You will find your chow easier to train due to excellent temperament, with minimal health problems because of good genetics, and a good breeder will be able to provide on-going advice on various aspects such as diet, grooming, training etc
Max, Ritz, Shelly & Hunter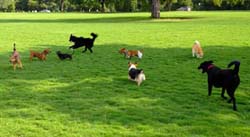 ---
This is my 3rd chow chow, my first from a breeder. She is 5 months old and has been a delight until we went away for a few days. Ive always been able to take tissues from her or anything else she shouldn't have until yesterday. She growled at me i , i smacked her face and told her no! She came at me! I was so upset with her, i put her in the crate which i never had to use. Today same thing i went to take away something she growled, I picked her up and in the crate she went longer this time! Im puzzled what is causing the behavior is it we left her for 3 days? Or she's 5 months and trying to dominate me? Im also nervous with the behavior towards me because she's going to be groomed for the first time might have to muzzle her! She has her adult teeth now and is very aggressive with playing and running all over. I know she's a puppy but its been 12 years since I had my last chow puppy I forgot lol I also have $ teenage kids i don't want her to be that chow with the bad reputation they all have. any suggestions ???? thank you
---
At 5 months, puppies are still learning and changing every day. It is not unusual to pickup bad habits or have new issues suddenly pop up.
I have tried about a training method that works well on dominance problems, it's a pretty simple training and does no harm if it doesn't work well on your dog, here's the link:
http://k9protraining.com.au/2012/04/04/ ... emptation/
Btw, try not to use your crate as a punishment as your dog will associate it negatively. Since you have a crate already, why not use it and get your dog crate trained? It's not too hard at all. Here's a link to a crate training guide:
https://www.vebopet.com.au/dog-crate-training-guide
Sent from my iPhone using Tapatalk
Max, Ritz, Shelly & Hunter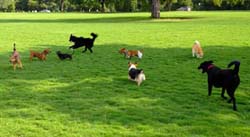 ---