Moderator: chowadmin
I got my first Chow last Night. She is 6 1/2 weeks old and a really pretty Blue color. I saw both of her parents both mom and dad were Black chows. Storms gums are blue black but her toung is mainly pink with black spots on it. Is ot most likely that her toung will stay mainly pink? If it does I don't care I love her anyways and I did not get her to show or breed but just to be a house pet. Also for chows is it better for her to use a collar or a harness? Any other chow pup advice is greatly appreciated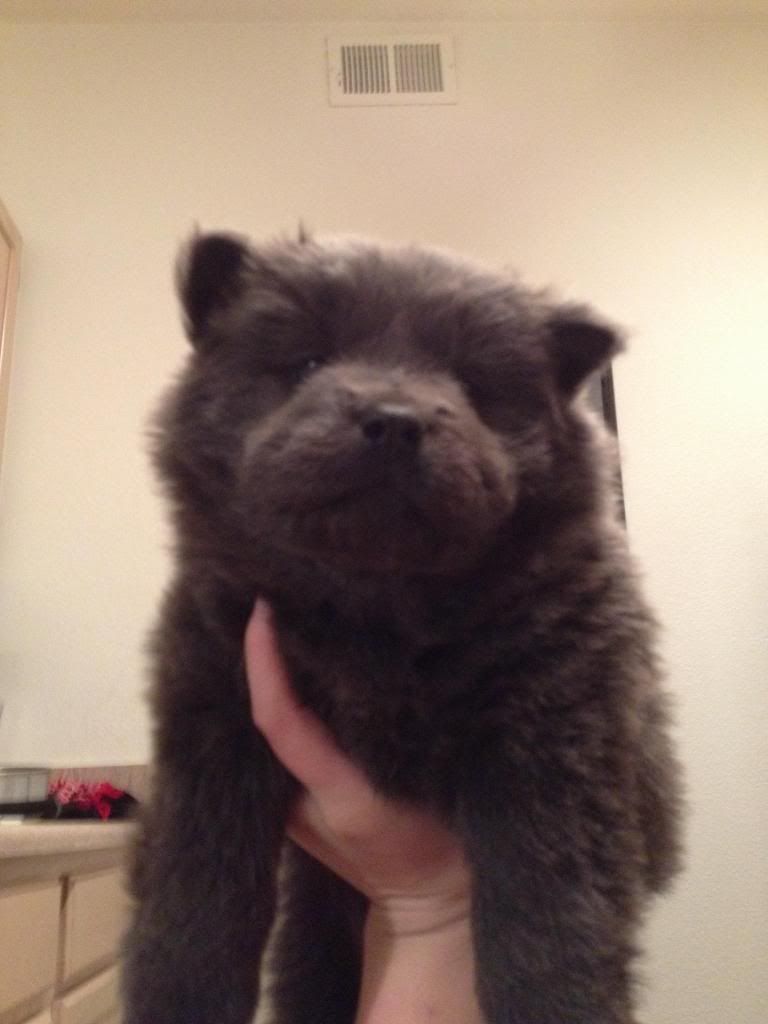 ---
I love little Storm! Welcome to the chow-chow world! I have never had a pup...I've only rescued chows, one 9 month old and a 3.5 year old. From all the dogs I have had the pleasure to live with in my lifetime nothing has compared to the love of a chow-chow! There is much great information on this site.
The Gentle Leader Harness was the best I found to get control of a chow's stubborn attitude. From what I've heard...purebred chows are born with mainly pink tongues which turn blue-black as they become older. Sometimes they will retain a few pink spots.
Enjoy your little Storm...I hope she doesn't create too much of a stormy chowatude for you.

Purple Kisses Forever!
Jennifer & Sheena
---
I just saw your post about poor Storm's encounter with a javelina in the Memorial Section. It is heartbreaking to know that she is gone. Please do get the other blue chow that's available.

Jennifer & Sheena
---