Moderator: chowadmin
Rank 0

Posts: 43
Joined: Wed Oct 05, 2011 1:05 pm
---
Rank 0

Posts: 5
Joined: Sun Jul 10, 2011 10:42 pm
Location: Cheltenham, England
Hiy Chrissy and Maya,
Myself and Milo have also been looking for something similar in the UK but to no avail. We've been lucky enough to meet a couple of other chows on our wonderings about but none in our local area (Cheltenham, Gloucestershire). I guess we Brits just don't celebrate the breed as much as our friends across the pond!

Attachments

IMG_0329.jpg (25.18 KiB) Viewed 6490 times
If you never did you should, these things are fun and fun is good
---
---
Rank 0

Posts: 43
Joined: Wed Oct 05, 2011 1:05 pm
Hi Nicole and Milo..I think you may be right about the Brits !..we still haven't managed to meet any other chows in or anywhere near our area. We have been to a show recently where we saw plenty of chows..it was brilliant !! Siriol's suggestion to use facebook is a good one to connect with other people and their chows. I have to say though, I had tried before but with no success...I found links to others through Siriol's 'friends list' and now have plenty of chow friends, with some actually from UK!!! ....so BIG thanks to you Siriol for helping out on this one

x. Nicole and Milo, are you on facebook?
Chrissy & Maya
Thank you Siriol for the lovely banner
---
---
---
Rank 0

Posts: 21
Joined: Tue Jul 23, 2013 1:39 am
---
---
Rank 0

Posts: 21
Joined: Tue Jul 23, 2013 1:39 am
wicked - what part? Im in Barry.

Got a gorgeous pup that needs socializing...gotta wait until his vaccinations are complete but after that I intend on getting him out and about everywhere so he's use to everything. (-:
Mam to Roxy Lady (RIP 2003 - 2013), Max-a-Million (2003) Theo-Dorable (2010) and The Great and Powerful OZ (2013)
---
I'm from Penarth,
Although i've just moved up to the valleys :/
We are often down in barry walking down the knap or porthkerry park mind you.
I'll give you a shout next time we're heading that way.
Just out of interest, we got our Boy from a breeders in Barry, was wondering if it was the same for you? Our kids could be related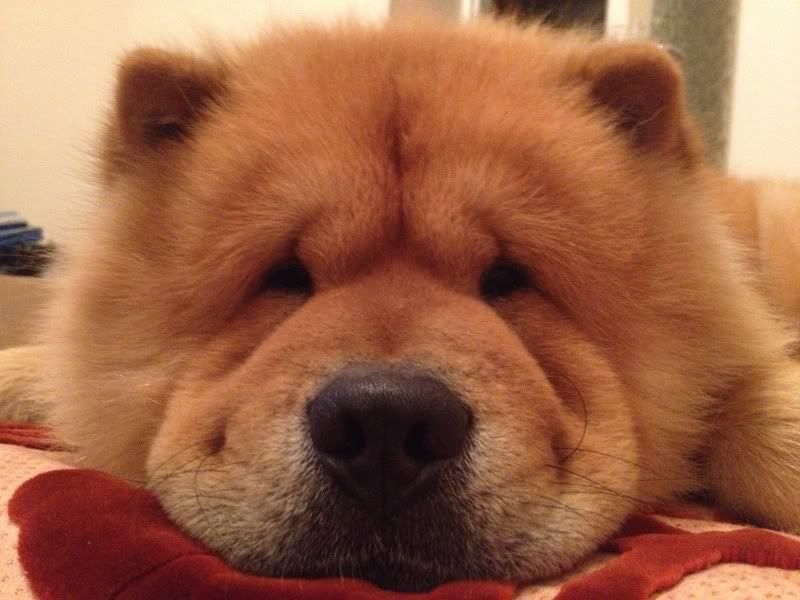 ---
Rank 0

Posts: 3
Joined: Tue Aug 20, 2013 5:47 am
---
Rank 0

Posts: 21
Joined: Tue Jul 23, 2013 1:39 am
Apologies Mokoto - I did write a long reply a week or so ago to your post but it obviously didnt send properly. )-:
We got Oscar from Bristol and only found out that there was a breeder in Barry once we registered ours at the vets. I was searching for a breeder for months before we went to Bristol. Will definitely like to meet up next time ur in Barry - I've not seen a chow out whilst walking yet so it will be great to actually meet your boy.
Mam to Roxy Lady (RIP 2003 - 2013), Max-a-Million (2003) Theo-Dorable (2010) and The Great and Powerful OZ (2013)
---