Moderator: chowadmin
Rank 3

Posts: 1580
Joined: Mon Sep 24, 2007 12:26 am
Location: Rockford, IL
Reading these rescue stories, I realized Teddy's story was missing from this section. So here's the story of Teddy, the blind chow from Tennessee that now is happy and healthy in Illinois with his sister chow Cinder.
Late September 2007 I read the following in the "Chows that need a home" section:
I run American Animal Rescue Society, a non for profit animal rescue in the chicago land area. We were contacted to rescue a blind chow from TN. Owners never got him medical attention & he's in pain. He's a male 5yrs old. Has been kept on a short chain outside all of his life even though they have acres of land. The owners are going to throw him out!!! We don't have a shelter so we rely on foster homes. If we find a foster home we can take him in & provide the medical attention he needs badly!

Please contact me if you're in the chicago land area & can open your heart to this sad, lonely boy.

info@AARSociety.org

Thanks!

Joanna

_________________

American Animal Rescue Society

http://www.AARSociety.org

Always adopt! Never Shop!
My very first chow Chana, had lost her eyesight at the age of 4 and lived to be 13. I thought that definitely qualified me to care for this little boy so I volunteered to foster him. Let's just say it was much harder than I thought it would be, but more rewarding than I could have imagined. I fell in love and adopted him, so he has his forever home here.
Here are some of his first pictures after his arrival, (matted to the skin and covered with ticks he had been shaved and neutered the same day he came to me):
A little later on: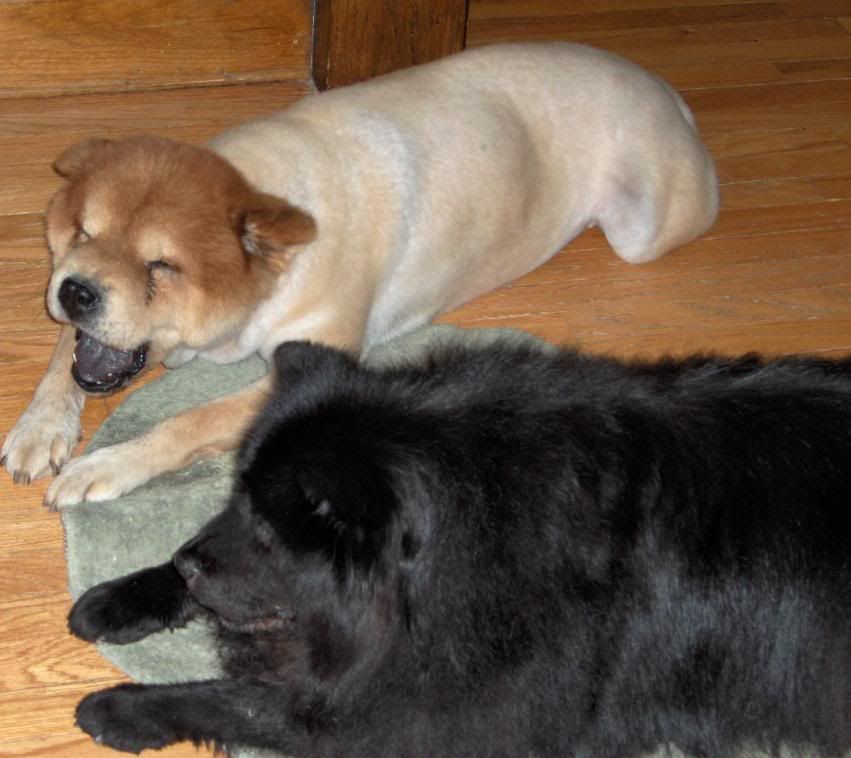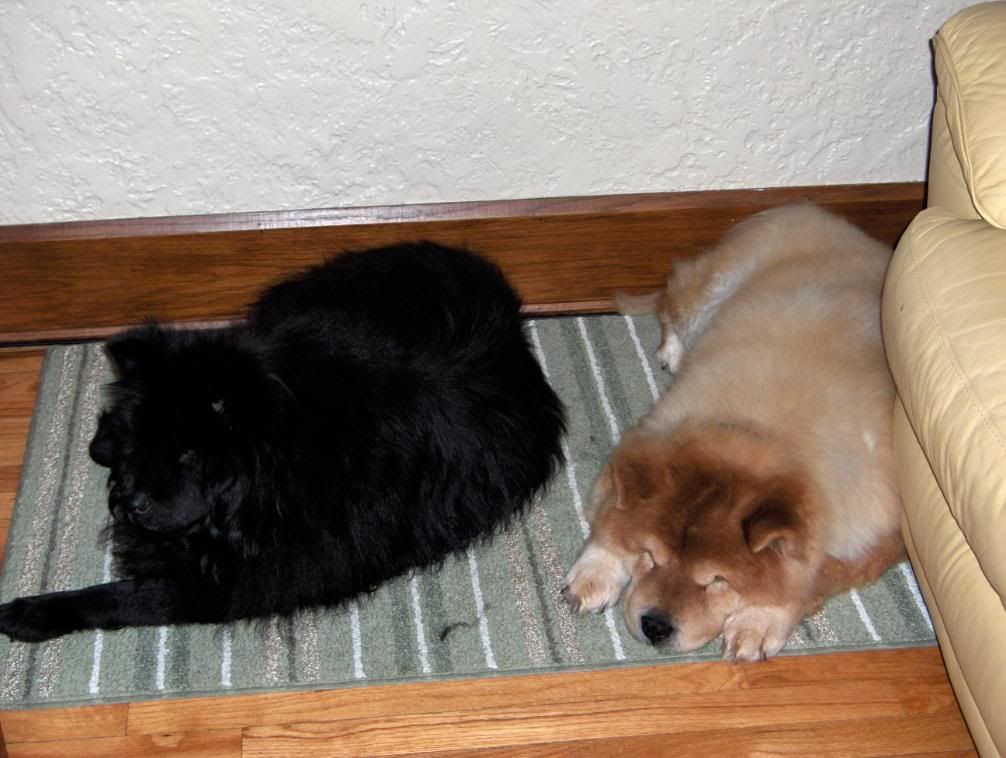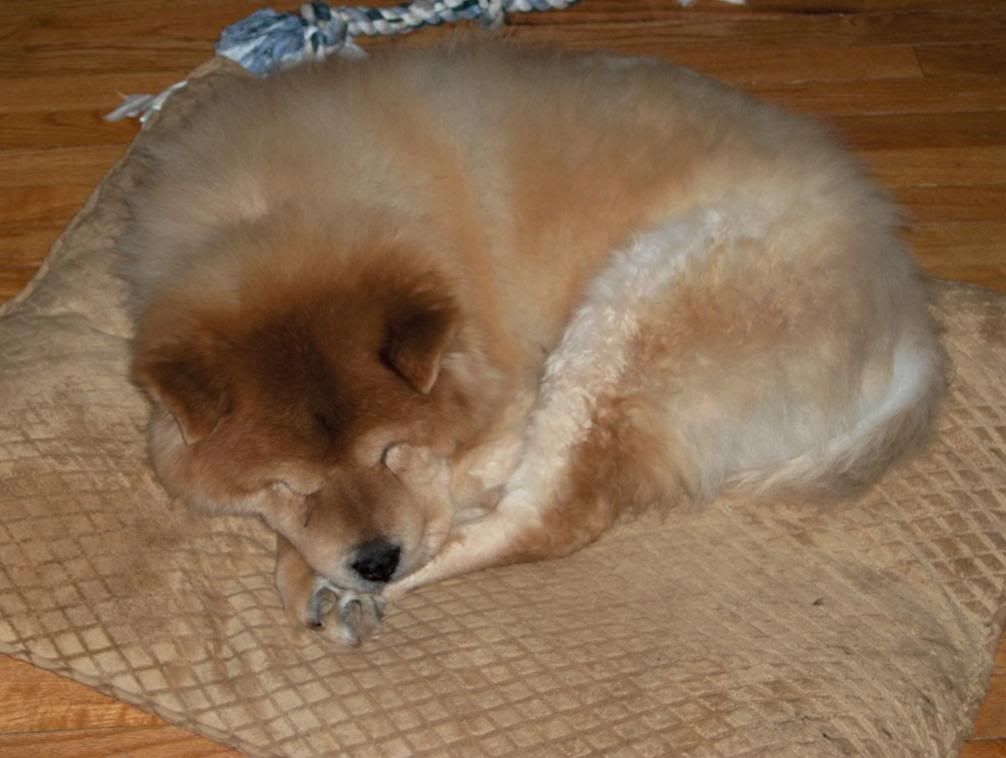 And some recent pics: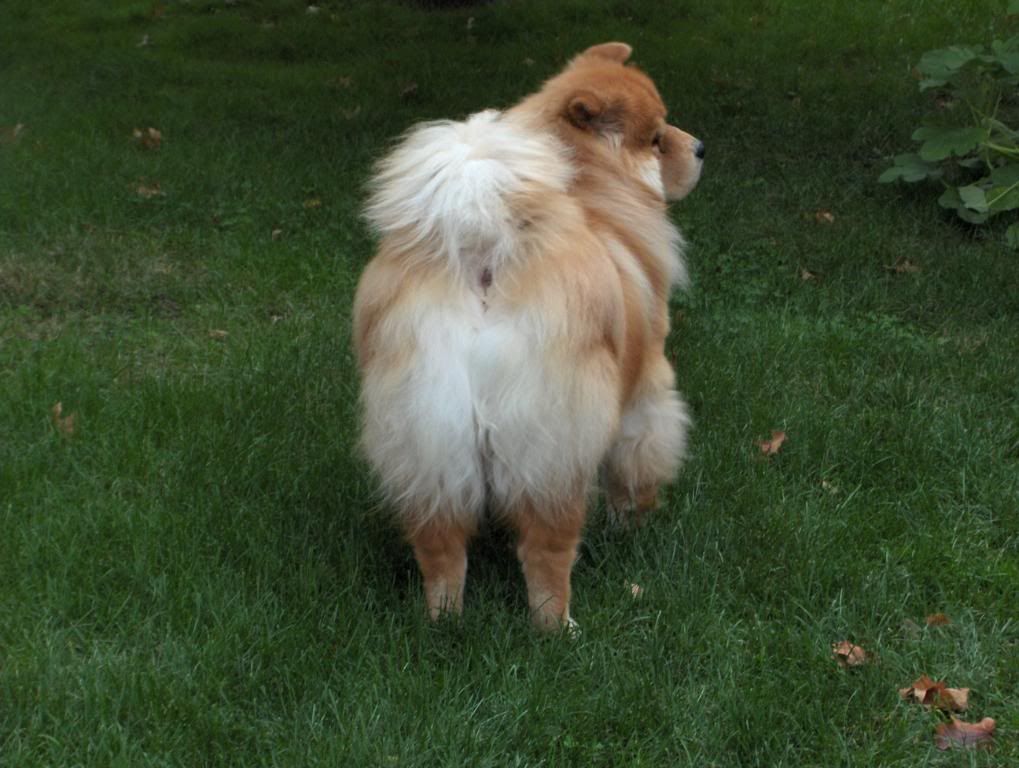 Jerilyn

Banner courtesy of the amazing Sweetpea.
Until there are none, adopt one!
http://www.dogster.com/dogs/631376
http://www.dogster.com/dogs/650868
---
Oh what a beautiful boy! Yes, the blind chow is certainly not easy - worse it building the confidence of a poor boy who has been treating so badly. You are just wonderful for saving his life.
Mia
---
You have really done wonders for Teddy. He looks completely different now than he did at first. What a wonderful story!!
CoraP.
Remember this, and also be persuaded of its truth - the future is not in the hands of fate, but in ourselves.
Jules Jusserand
---
I remember when you rescued poor Teddy and he had such a bad time,was it the first night? because they shaved him too close he was in pain.
he is so lucky to haved found you and you are surely his angel

his transformation is nothing short of amazing !
may he live many healthy and happy years with you and Cinder

Kito Feb 4, 2006 - July 1,2007
Kai Mar.15 2007 - Aug. 26,2010
And when my time comes I will not go alone for my Chows will be there to say "Welcome Home".
---
Beautiful rescue story, i'm proud of you for opening your home and heart to this beautiful boy!!

The heart of a Chow cannot be taken by storm, but once given is yours forever...
---
Wow! What a difference some love and care make! I'm so happy he's found such a great home!

Thanks so much sweetpea!!!
---
---
Return to "Rescued Chow Chow Stories"
Who is online
Users browsing this forum: No registered users and 0 guests