Moderator: chowadmin
Subject: Does your dog eat Greenies? If so, you should read this article
Headline: At least 13 dogs have died after being fed the top-selling pet
treat Greenies due to lodging in the intestinal track of large unchewed pieces.
http://www.cnn.com/2006/US/02/14/danger ... index.html
Even if you're not a user of the brand Greenies or not a pet owner yourself, please share this article with people you know who may be. It helps dog owners make an informed choice about what they're feeding their pets ("kids", to many of us) that could be potentially harmful to them.
Thanks!
Kelly Grant
IDEO
100 Forest Ave | Palo Alto | CA | 94301
650-289-3493
kgrant@ideo.com
The secret of joy in work is contained in one word - excellence.
To know how to do something well is to enjoy it.
Pearl Buck (1892 - 1973), The Joy of Children, 1964
Cindy & Kodi
I Wanna Go Chase Something!!!!!
Compliments of SWEETPEA - Banner Artiste Extraordinaire
Dogster page:
http://www.dogster.com/pet_page.php?j=t&i=36558
---
---
---
---
---
My Vet told me years ago not to give my dogs any rawhide for this same reason. I too have never heard of "greenies". The only treats my dogs get are small-medium dog biscuits, maybe a piece of cheese once in awhile, bread or piece of a roll, some veggies. They love broccoli, green string beans, lettuce, cooked baby carrots, and potatoes, especially sweet potatoes.
---
Greenies aren't a West Coast item thing Auddymay. I have bought them one time here. They are in the Pet Speciality stores like Petsmart and Petco. Koda did not like them, so I never bought them again. Nor do I allow rawhide in the house and didn't realize there was the same problem with pig ears until just this week. So I'm not buying anymore of them either. But I had quit buying pig ears anyway since that is the one thing that caused Sam and Koda to fight. Sam has this nasty attitude, what's his is his and what's Koda's is his too. LOL And for the most part, Koda is real good about it. He has just learned that he has to eat his snack when I give it to him, or he looses it... ya snooze, ya loose sort of thing. But Koda still has his baby teeth and Sam has his adult teeth and coud eat his pig ear faster than Koda could his. So as soon as Sam ate his, he wanted Koda's and Koda would fight over those. So I decided they weren't worth it. Koda gets the Nutro snacks and Sam gets whatever other snacks we have bought that I can't give to Koda anymore because of the wheat/corn allergy. Greenines just aren't worth the chance. I saw the same clip posted somewhere else. You'd think they'd pull them off the shelves just because they are a POTENTIAL risk. But with alot of other things, it's all about the buck.
Nancy and Tai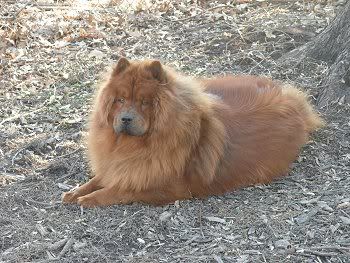 ---
I think alot of times there is a greater choking risk with 2 or more dogs together trying to gulp something down before the other one has a chance to take it. I have given Cody pig ears for almost 13 years now with no problems. He seems to enjoy them like a fine cigar. they are the only dog treat he will take. And he will only eat certain brands at that. He will not eat the ones from petsmart that are in the open containers. He seems to like the "greasier" offerings. Some seem kind of dry. I try to find them in sealed bags. Cody also takes his time eating. Never been any pressure for him to hurry which is a good thing.
---
wow! I was just about to order a Greenie something!

I'll try to find something safer...

Thanks.
---
I was at Pet-Smart the other day and ask why they still had the greenies on the shelves and if they knew they were killing dogs, the response I got was yes we know all about it but it is only killing certain dogs not all dogs and if the dog doesn't chew them up good it will kill them (dumb Answer) then I ask if they had someone posted next to the greenies telling people what the certain dogs were and telling the dogs they have to chew the Greenies real good before they swallow them or they will die. The conversation ended there with thank you for shopping at Pet-smart.
---
I agree that 2 or more dogs in a household leads to treat gulping. I try and control the competitive nature in them. Making them do tricks for treats helps some, as does keeping a dog on each side of me during the doling of the treats. Since each knows going to the other dogs side earns a scold and a leg block8ing the way, they don't feel the rush to finish.
---