Moderator: chowadmin
Rank 4

Posts: 6320
Joined: Wed Mar 02, 2005 9:49 am
Location: Cheshire, On The Island.(But always wishing she was back home in Wales)
I love all the musicals, South Pacific, Seven Brides for Seven Brothers, Oklamhoma, Sound of Music, Fiddler on the Roof etc. etc. I also love all the Carry on Films, they are just so funny.
When I was a young teenager, I had a friend who lived in Leicester and we used to spend holidays with each others family.
One year, A Tale of Two Cities starring Dirk Bogarde was showing in Leicester and Susan and I went to see it three times - we had such a crush on Dirk Bogarde! We were about 15 yrs old!

(Thank you Sweetpea for my new banner.)
---
This reminds me of when I lived in the Bay Area and would go to the Stanford Theater in Palo Alto. It is an old 1920's style theater that has been fully restored. They show the old classic movies complete with pipe organ. The organ would play during the silent movies, or if they were showing a musical, it would play songs from the movie during intermission. I loved going to see the old musicals. For those of you who currently live in the Bay Area or are visiting, it's really worth spending an evening. They post their movie schedule on their website at
http://www.stanfordtheatre.org/stf/
Now I'm missing my old stomping grounds

---
---
---
Moderator

Posts: 7575
Joined: Tue Oct 25, 2005 3:49 am
Location: Muskegon, Michigan
Contact:
Let's put it to the test-get a pair and post a pic of yourself modeling them...lmao

http://vimeo.com/12895512
---
---
Ok, the picture
I
want to see is Jeff trying to wrestle Pekoe into a pair of Mammy underpants. That would be a sight to behold.
Sylvia, I"M missing your old stomping grounds. A Ronald Coleman retrospective in a fully restored theater from the '20's... whatever made you leave such a wonderful place? Judy, we need to catch the next flight to Palo Alto so you can see the Ronald Coleman version of "A Tale of Two Cities". I've never seen the DB version, but now you've piqued my curiosity... must be good.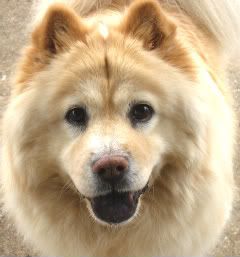 Sandy
Owned by Sophie
---
jerryo wrote:I saw a cartoon a few years ago (maybe a Frank and Earnest, maybe not) where one character was saying to the other -- "I don't know why they say Fred Astair is such a big deal. Ginger Rodgers does everything he does, and she does it backwards in high heels."
The woman who does my taxes has this on a plaque on her desk... always makes me smile. Without a doubt, Ginger got game.
My neice and I share a genetic peculiarity... put us in running shoes, and we are as awkward as storks, but put us in a good pair of leather pumps, and we can flat-out tear up some track. Wonder if Ginger was the same way....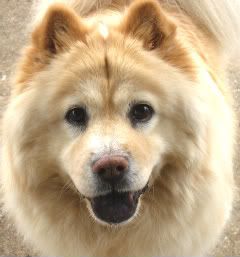 Sandy
Owned by Sophie
---
Guest
ciaobella wrote:Sylvia, I"M missing your old stomping grounds. A Ronald Coleman retrospective in a fully restored theater from the '20's... whatever made you leave such a wonderful place?
Well, I grew up in the Bay Area, but the housing prices drove me away. I want to own my own house by the time I finally retire. That just didn't seem possible there. Just to give you some idea of the home prices, the 4 bedroom 2.5 bath house that I grew up in would now sell for $1.5 million. And this wasn't some mansion either, just your suburban tract house built in the late 60s. Fortunately, I'm not too far away. I now live in the Sacramento area where houses are a third the price.
---
---
Yeah, come to think of it, I've seen that show on HGTV... "What you Get for Your Money" (or something like that), about comparative real estate values from state to state. What will buy you a palacial mansion in the midwest will get you a shot-gun shack with outdoor plumbing in California... mind blowing.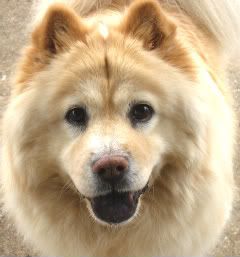 Sandy
Owned by Sophie
---
Sacramento is nice your right in the middle SF and Tahoe I would be at Tahoe everyday if I lived that close, plus I like Sacramento's Old Town, I forget the name of the restaurant but its right across from the old Paddle boat, we Use to have Christmas eve dinner there every year. That s the first and last place I ever tasted Lamb. First bite, Lambs not bad, second bite, Yuk worst taste I ever had in my mouth except for some pigs feet I tasted once when i was a kid.
---
Yes, there are some nice places to visit here too including Old Town, with the railroad museum right there. And Tahoe is real close too.
Technically, I'm not in Sacramento. Moved up here 7 years ago before the dot com bust. We get numerous Bay Area refugees and have some former Southern Californians. Lots of retirees and young families.
I just miss things like an Indian restaurant or Vietnamese Noodle house on every other corner. Or ethnic markets and health food stores the size of a super Safeway. Don't get me wrong, they exist here, just fewer in number and not as conveniently located. Got kind of spoiled living down there. Nevertheless, the housing prices are WAAAAAAAAAAAY less expensive here. So overall, it has been worth the tradeoffs

---
---
Return to "Community Discussions"
Who is online
Users browsing this forum: No registered users and 2 guests