Moderator: chowadmin
---
---
The gang in action, Nice pictures. Does Mr N. Use the pool? I was thinking about getting Pekoe one but I don't think she will use it.

Is Hollister that green or is it your Green thumb in Action? If its you nice gardening, do you travel for yard work?
---
Thanks, Karen - Thanks, Jeff

Jeff - no, Mr. N hates water and runs away when Shiloh gets out to shake off the water...my Jeff is the gardener both at home and as his business - I just get to cut the flowers

Karen
---
Wonderful pictures, Karen!!!

Thanks for sharing!
Cindy & Kodi
I Wanna Go Chase Something!!!!!
Compliments of SWEETPEA - Banner Artiste Extraordinaire
Dogster page:
http://www.dogster.com/pet_page.php?j=t&i=36558
---
Moderator

Posts: 2705
Joined: Wed Mar 02, 2005 9:37 am
Location: SF Peninsula
Beautiful pictures, Karen! I just love Shiloh! Loved her when you first posted her photo on Monica's site (when you snagged a shot of her right before she hid somewhere in your backyard) and loved her bathing beauty shot. I really think she's pure chow. She resembles our family chow, Suntzu. Suntzu's muzzle was more pushed-in a little, not so much, but they share similiar coloring (opposite muzzle colors as Shiloh ... brownish muzzle and blackish mane). He also like the water. My brother use to take him to the beach up here and Suttie would just walk up the water. He's swim too. Such a character he was! His photo is in Zhu's album on Monica's site if you want to take a look. I actually re-read your first few posts regarding Shiloh... how you were going to see if she could trust you enough to put a leash around her, etc... Ah, to find a chowling in your garden, such a good omen/talisman!
Last edited by
Zhuyos mom
on Fri May 12, 2006 11:41 pm, edited 1 time in total.
---
Guest
Shiloh looks like a full Chow to me also not only in looks but his posture and movements in the pictures and the way he looks at you in the pictures, who said he was a mix. But then his love for aquatics that might be questionable. Plus as Lou metioned your past post of how he found you and his testing of you, Sounds and looks Chow to me.
---
---
Lou,
What is monica's url? I have it at work but not at home.
Shiloh is so special to us. Except for her continued puppy playfulness, she is Chow...her smell, her aloofness, the no-barking, her purple tongue, etc. When we think back about her finding our yard as refugee, we are so grateful. We love her so much!

Guest? The vet said she was a mix and after looking at many of the Chows on this site, she seems to be a mix because of the black muzzle. At one point, I thought she might be a Eurasier (sp?) but after visiting that site - I preferred thinking she was a Chow mix. Sometimes she exhibits more Chow behavior than Mr. N...We love them both!

Karen
---
Moderator

Posts: 2705
Joined: Wed Mar 02, 2005 9:37 am
Location: SF Peninsula
Nah, I think the vet was wrong. She's pure chow to me. My two are extremely playful and extremely affectionate. Actually, all our chows were playful and affectionate. Guess our family has been lucky. Suntzu and Zhu learned to play "fetch" but we weren't allowd to say "fetch" that would elicit a typical chow response "you've got to be kidding me?"... we had/have to say "go get it". You know, if any one of us chow parents threw a balled up possum or squirrel, I guarantee you our chows would "fetch"! You just got to motivate them the right way!
I will PM you Monica's URL. It's on my desktop and I'm using my laptop right now.
Hey, I just noticed, it's the Californian's on this post. Want to get together next month or in July (on a Sunday)? Probably around Cindy and Kodi's area so Mr. N and Shiloh don't have a long drive (with all the festival traffic they might encounter.) What about it? PM me!
---
---
Those are wonderful pictures Karen. All I can say is, if Shilo isn't pure chow, then both parents sure had alot of chow in them. I've owned alot of different breeds of dogs and alot of pets for that matter... there is just something about the love and the relationship of a chow, that makes them such wonderful companions. I know this is a "chow" site and of course all of us would be very partial to the breed. But I just think there is nothing any better than having a chow or a chow mix in your life. As it's been said numerous times... there are dogs, then there are chows. Shilo knew where she would find the love and respect she deserved. Any other dog would take what they can get. But Shilo picked Karen and Eric out, and that makes their story so extra special. Mr. N is also stunning. What a lucky chow mommy you are Karen. If you all have your California get together, please take plenty of pictures for us. I know Mandy and I are wanting to get an Illinois get together planned for sometime this summer for Cay, Chewie, Koda, Molly and the other chow family in Illinois. Those of you in Illinois who might be interested can PM me also. It takes something as magnificient as a chow to bring people together, make them friends/family and want to get together. That truly is special.
Nancy and Tai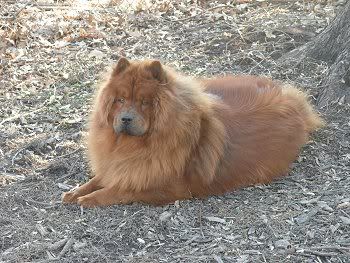 ---
Moderator

Posts: 7575
Joined: Tue Oct 25, 2005 3:49 am
Location: Muskegon, Michigan
Contact:
Lily didn't get the no barking, no water memo. Both Shiloh and Mr. Nakohe look great, in or out of the water!
http://vimeo.com/12895512
---
---
---
Return to "Community Discussions"
Who is online
Users browsing this forum: No registered users and 5 guests