Moderator: chowadmin
Moderator

Posts: 2705
Joined: Wed Mar 02, 2005 9:37 am
Location: SF Peninsula
Sherre Beisel was founder and foster for Wee Wonders Small Dog Rescue. zingara_princespessa (Jenn) and I were blessed to meet Sherre during a 1am dog rescue transport one morning. What a lovely lady to spend the wee hours of the morning with. In her van, she showed us a little, tea cup chihuahua puppy she just rescued. She was nursing him to health. His name was "no nose". "no nose" because he literally had no nose! Sherre's compassion and faith for her "wee ones" were remarkable. This puppy for instance, was found in a field with half of a face and other medical problems. "no nose" had no nose and only a quarter of his muzzle in tack and one eye, but Sherre saw this precious creature's beauty and she felt the beat of his heart and her soul tapped onto his will to survive. So there they were in a parking lot together keeping warm.
Last week Jenn told me that Sherre was involved in an automobile accident and suffered internal injuries. She passed on Saturday the 9th. The rescue world in Northern California and Western Nevada have lost an incredible lady and a passionate champion to her Wee Wonders. One reward about rescuing is "Aunt" Sherre lives on through each dog she's taken in and found a new home for. This includes chows as she was on the board of ChowChow of the Sierra Foothills.
With much love and respect. This thread is dedicated to "Aunt" Sherre and all the "wee wonder ones" she's playing with up in the heavens, as well as our chows who probably wanted to see what all the little yapper dogs were getting excited about. May her family here on earth know she is in good company up there!
http://video.google.com/videoplay?docid ... 0384048365
ANIMAL RESCUER'S CREED



I'll never bring about world peace. I won't single handedly save the rain forest. I'm not a brain surgeon and I'll never transplant an organ to save a life. I don't have the ear of a powerful politician or world power. I can't end world hunger. I'm not a celebrity, and God knows I'm not glamorous! I'm not looked up to by millions around the world. Very few people even recognize my name. I'll never win the Nobel prize or end global warming. There are a lot of things that I'll never do or become.

But today I helped place an animal!

It was a small, scared, bundle of flesh and fur that was dumped at a shelter, or on the streets by unfeeling people who didn't care what happened to it, but yet who were responsible for it having existence in the first place.

I helped find it a loving home.

It now has contentment and an abundance of love. A warm place to sleep and plenty to eat. Two little girls have a warm and playful new friend who will give them unending affection and teach them about responsibility and love. A wife and mother has a new free spirit to cuddle, nurture and care for. A husband and father has a furry friend to sit in his lap at the end of a hard day of work and help him relax and enjoy life. And a sense of satisfaction, that when he is gone all day at work, there there is a gentle spirit in his home keeping watch over his family.

No, I'm not a rocket scientist. But today, I made a difference! And I'll do it tomorrow, too, if given a chance.



~ Author Unknown
---
Sherre sounds like a wonderful person, a true hero. What a loss to our world that she has gone. There must be more important things and ways for her to help in heaven, or God wouldn't have called her home. This post is a beautiful tribute to her.
CoraP.
Remember this, and also be persuaded of its truth - the future is not in the hands of fate, but in ourselves.
Jules Jusserand
---
Rank 3

Posts: 4327
Joined: Tue Mar 21, 2006 7:47 am
Location: Maryland
What a tragic loss, it sounds like she was a wonderufl person. I agree, this post is a beautiful tribute to her.

This photo arrangement is the wonderful work of Sweetpea
---
a wonderful tribute for a wonderful person.
---
What a great tribute to a great lady

David
---
Rank 1

Posts: 454
Joined: Wed Mar 09, 2005 11:59 pm
Location: California
Contact:
Thank you Lou, for the lovely tribute.

Sherre was a rescuer in the truest sense of the word, and the world is dimmer now that this bright light has gone out. She was a great and helpful friend to Rocket Dog Rescue when we reached out for help with a difficult situation. I wish I had known her better but I'm grateful and honoured to have known her at all.
Jenn & Orso the Magnificent!
---
That was a lovely acknowledgement. It is sad to hear news like this, where one of God's angels on Earth has passed. Thank you, Lou.
http://vimeo.com/12895512
---
I watched the video. What a lovely woman.
Your tribute to her was so beautiful.

---
a lovely tribute to a very special person.
anyone can own a dog, it takes someone special to own a chow.
---
India's momma
Sherre, was my best friend. That was the most beautiful tribute to her. Although a very tiny person in size she made a huge impact in the world and she didn't even realize it. She loved her little Wee Wonders with all her heart. My life was changed forever several years ago when two little dogs wondered into my yard. They introduced me to the most special person who had ever come into my life and the wonderful world of animal rescue. I don't know how such a tiny person can leave such a huge hole in my life now that she has gone on to the rainbow bridge. I will always be grateful for every minute I had with her. She lived more in her short life then most people do in a lifetime and taught me so much. I will love her forever and miss her so much and never ever forget her. Thank you to everyone who has said such wonderful things. She was a incredible person to animals and people alike.
---
This is so tragic, so sad. Far too few like Sherre in this world. One can only hope that where she has fallen, one hundred will rise up.
I'm so sorry for your personal loss, India's Momma, she must have been a great friend.

Thank you for your tribute, Lou, it was beautiful.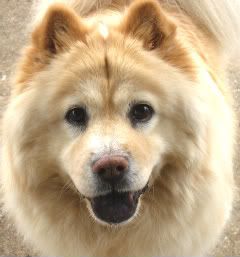 Sandy
Owned by Sophie
---