Moderator: chowadmin
Hello there!

I'm Charlotte, from Toronto, Ontario, Canada. I do not currently have a Chow (yet). I have a 7 year old Great Dane named Zack. I work as a dog daycare attendant and this is where I fell for Chows. There is one in particular at my work that I have really fallen in love with. When I come in, she runs to me and wags her tail, follows me around the room all day (she's a real treat hound), lets me rub her belly, and sometimes we play. Chows were never a breed I had ever considered before meeting this one. I generally go for big, muscular, athletic, *short-haired* dogs. Double-coated dogs usually sent me running in the opposite direction! I have worked as a groomer before, I just preferred my own dogs to require minimal grooming. But after falling in love with this Chow girl at my work, it's something I am willing to work with when I get one. I'm particularly interested in a smooth coated Chow. Still more grooming than my Dane requires, but not quite as much as the rough coat.

I've been lurking and learning for a few days and thought I'd finally introduce myself. Oh! And I'm also a pet photographer, so I'm really excited to get photos of my Chow when I finally get one!
Charlotte and Zack (Great Dane, 09/28/09)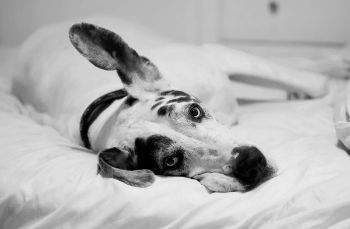 Pet Photographer in Toronto, ON, Canada
www.facebook.com/SaucyDogPhotography
---
Rank 3

Posts: 1708
Joined: Sat Nov 05, 2011 6:48 am
Location: Mansfield, MA USA
Welcome to the Forum Charlotte. I can certainly understand your attraction to the Chow breed. A well behaved and socialized Chow is really above and beyond any other breed in my opinion. And sure, taking care of that wonderful mane is a lot of work, but that bonding experience is unlike any other.

Just a word or two of advice though...Smooth Chows are, in my opinion, different. Yes, they are easier to groom, but for some reason they have a bit of a different attitude. They mostly are not as aloof. Rough Chows are very independent and at times seem to ignore you. Smooths seem to like more interaction and attention. The word that I hear most frequently (and yes, I do own both) is goofy. They slobber a bit more, are more playful, and tend to be more sociable.

Although I consider them beautiful in their own right, they don't have that regal, lion like mane. They aren't quite the snobs that there rough coated brothers can be. Not sure why, but I was told that before I owned a smooth, and it has held true to a fault.

Before committing to a pup, spend some time with one if you can. I would ship mine up to you, but he doesn't have a passport. Just want you to be sure it's not too different from what you have experienced.
---
Hi Rory's Dad! Thank you for the informative reply. I actually have read quite a few of your posts and I find them very helpful.

I've never met a smooth Chow before, only the roughs that I work with. But I have a Great Dane and generally go for the more outgoing and friendly dog breeds. Which is why falling for a Chow surprised me! I think the smooth personality sounds even more up my alley! I'm not sure what the rules are for recommending breeders are on here, but if you have recommendations for breeders of smooth Chows, please let me know!
Charlotte and Zack (Great Dane, 09/28/09)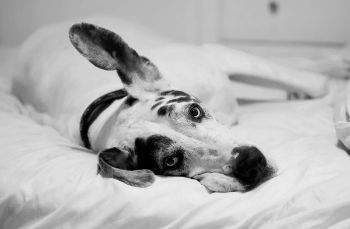 Pet Photographer in Toronto, ON, Canada
www.facebook.com/SaucyDogPhotography
---
---
Return to "New Members to ChowChow.org"
Who is online
Users browsing this forum: No registered users and 2 guests