ChowChow.org forums on your phone via Tapatalk
Posted: Tue Nov 29, 2011 4:12 pm
Hello all ChowChow.org members!
I'm sure many of you have tried to view the forums on your phones and quickly realized that it is not the most optimal experience. Today I discovered Tapatalk, a smart phone app that you can use to connect with the ChowChow.org forum on your iPhone, Android, or other smart phone platforms. Tapatalk enables you to have a mobile optimized experience of the ChowChow.org forums.
The one thing I don't like is its not a free app, they do charge $2.99. However, for those of you who wish to be able to use the forums on your phone this looks like the best solution until phpBB adds native mobile support (which they are working on but do not have a final candidate out yet).
Once you've installed the app, simply search for
Chow
or
Chow Chow
to find the ChowChow.org Forums.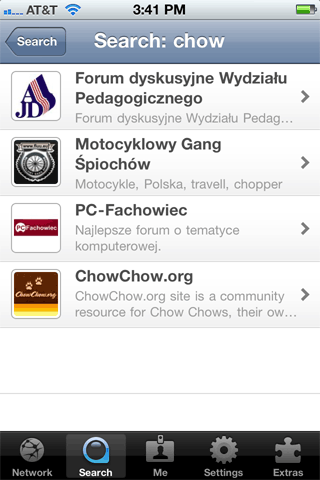 Then login using your forum login.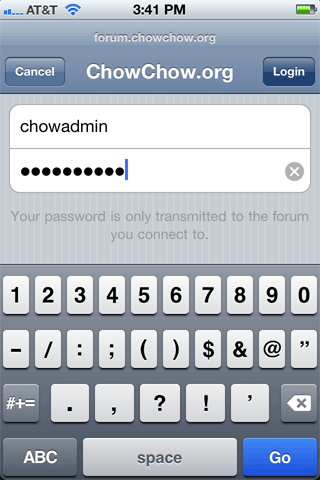 That's it, you're all set then. Here are a few screen grabs of the ChowChow.org forums from the iPhone app: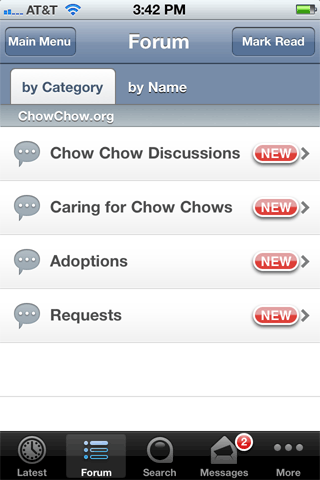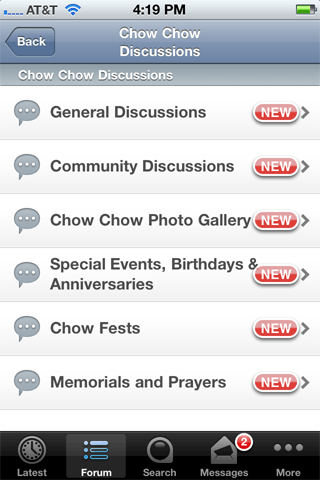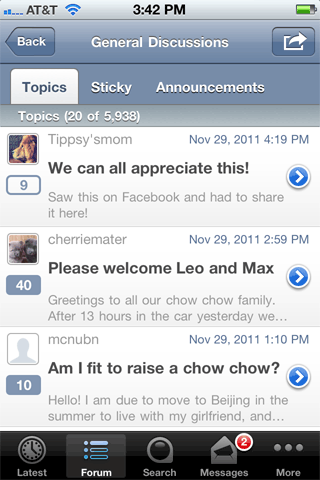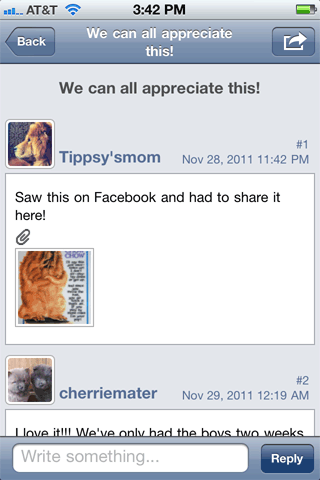 Here is some more information about Tapatalk and how to download it for your smart phone.
Tapatalk
is a forum app on the
iPhone
,
Android
,
webOS
,
Windows Phone 7
and
BlackBerry
. Tapatalk Forum App provides super fast on-the-go forum access to majority of the discussion forums that has activated the Tapatalk plugin.
Showing New and Unread Thread with Avatar and Number of reply:
Images in the thread are converted to thumbnail and allow full-screen viewing
Ability to see Who's Online and what they are doing:
Ability to search by topics and posts:
Ability to upload images directly from Android and iPhone!:
Forum Moderation support:
Check out
http://www.tapatalk.com
for more information!