Moderator: chowadmin
Hi all,
I have decided to make my boarders Charlie & Sue and their pack my permanent home. I have become very attached to my humans and their other dogs, Lady and Jack. Thank you all who have been concerned.

Thank you all for reading my post and will the moderator please delete or discontinue... Thanks

Charlie
Attachments

Foxy2.jpg (79.5 KiB) Viewed 2423 times

Pics
Foxy5.jpg (138.19 KiB) Viewed 2432 times
Last edited by
cjkelly1
on Mon Aug 29, 2011 11:11 am, edited 4 times in total.
---
Rank 2

Posts: 552
Joined: Sun Feb 13, 2011 4:05 pm
Aww bless you sound like a lovely girl. shame i live in the UK and have a female chow already. lol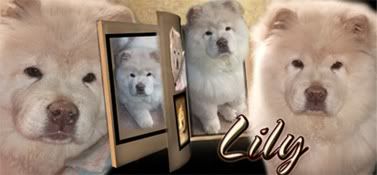 Pretty little lily

. Thank you sweetpea for the wonderful banner
---
It was so wonderful of you to foster this gorgeous girl. I hope you find her a forever home soon.
---