Moderator: chowadmin
Rank 0

Posts: 66
Joined: Mon Apr 28, 2014 1:34 pm
Hello everyone....
Not sure if anyone encountered the same experience, but my Romeo doesn't really like to eat much. He is 2 now and weighs 60 pounds, I cook fresh chicken and /or ground beef sometimes I will sprinkle some cheese with his meal. I also feed him dry food and I use the brand FROMM Grain free. I would leave his food before I leave for work in the morning, most of the time if I don't go home for lunch most likely his food will be still sitting there... Yesterday, he probably ate a cup and half of food for the entire day, I don't think that's enough food for him.
He plays and acts normal otherwise...but just doesn't like to eat?! There are time I will leave cut up pieces of steak in the bowl, he will smell it and walk away.....

---
Chance often has periods like that. His food is still there when I get home from work. I think part of it is the heat right now. They just are not as active and don't need as much food. As long as he has no health issues, I would not stress it too much. I am not sure if you have ever considered raw food???? All of my dogs love chopped up raw chicken on top of their dry. I also give them canned mackerel. They think it is the best treat EVER.

Well, that and green tripe. You can find that at Bones2Go. It is spendy and stinky but all of our dogs eat it so quickly that you almost wonder if you have fed them yet. Even our new puppy scarfs it down.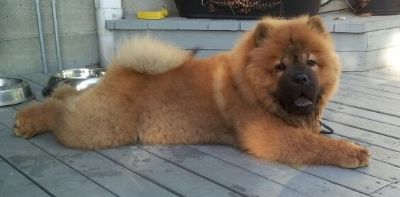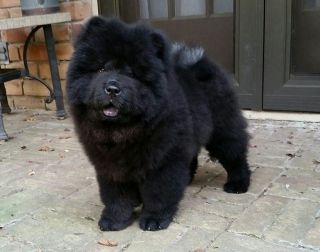 CH Dreamland's Intrepid Spirit
Dreamland's Dancing in the Storm
---
Rank 0

Posts: 66
Joined: Mon Apr 28, 2014 1:34 pm
Thanks Cindy! I won't worry so much since he is acting like his normal self..

Is that your new puppy from Dreamland in your post? How adorable!!



---
Yes, that is our new Dreamland puppy! She is a handful.... so much fun. How is Romeo doing besides the food issue? I have not seen him in such a long time. I am sure he has changed a great deal.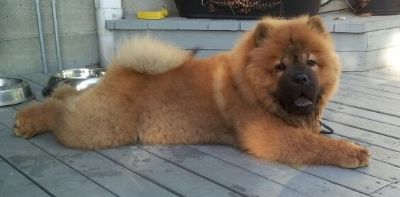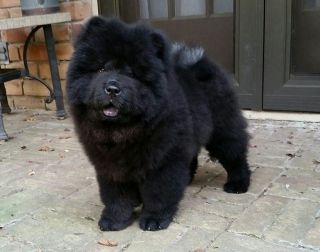 CH Dreamland's Intrepid Spirit
Dreamland's Dancing in the Storm
---
Rank 0

Posts: 66
Joined: Mon Apr 28, 2014 1:34 pm
Nice! I miss having a puppy to cuddle with

Romeo is doing great, he has been weighing around 60 pounds for awhile I think this should be his full grown size. I think 60 pounds is on the smaller side (he is 2 now)? I am glad i can still pick him up though if needed

Are you going to show your new puppy in the future as well? I really want a 2nd one as well, but I've been vacuuming every other day!! so tired....lol
Does Chance get along with the new puppy as well?
---
60lbs is well within the standard. They are a handful to pick up! I have taught Chance to put his front paws on the grooming table and help pull himself up for grooming. We now have four dogs in the house and if I do not stay on top of cleaning the tile looks furry like carpet.

Chance "tolerates" Raine... We are all waiting for the puppy teeth to be gone! I will show her in a couple Pre-Puppy shows next month. Should be fun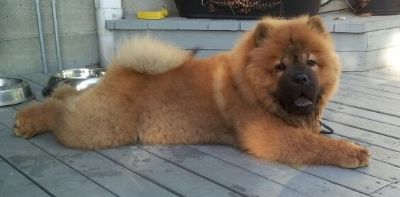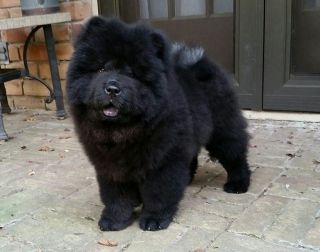 CH Dreamland's Intrepid Spirit
Dreamland's Dancing in the Storm
---
---
Return to "Nutrition, Diets and Food"
Who is online
Users browsing this forum: No registered users and 1 guest