Moderator: chowadmin
hi all!!
I have 5months chow, she's about 40lb.

she's already 5 months but seems very small,
maybe she needs to eat more?

I feed her about 3 cups a day.
I don't feed her at exact time, instead, she just has
a bowl of dried food all the time and early in the morning, and night I add little
bit of beef canned food on her dried food.

she doesn't over eat. she only eats as much as she wants.
And I refill about 3times.

Is she eating appropriate amount? is she right size for 5months?
how much is she gonna grow up to?
---
Rank 0

Posts: 69
Joined: Sat Jul 14, 2012 4:49 am
Hello

Im not entirely sure on what weight she should be for 5 months! My girl is also 5 months and she weighs around 30lbs. I feed my girl 2 meals a day and she eats it all, a total of 4cups split between 2 meals, one in the morning and one at dinner time, she also gets treats throughout the day and gets the odd bone now and again! I wouldn't advise leaving a bowl of food out for longer than 45mins and I wouldn't advise letting her eat as much as she wants as you should be in control of what she eats as you are her master!
The average adult female chow weighs 45-60lbs which should give you a rough idea hopefully of how much bigger she'll get!
Good Luck with your girl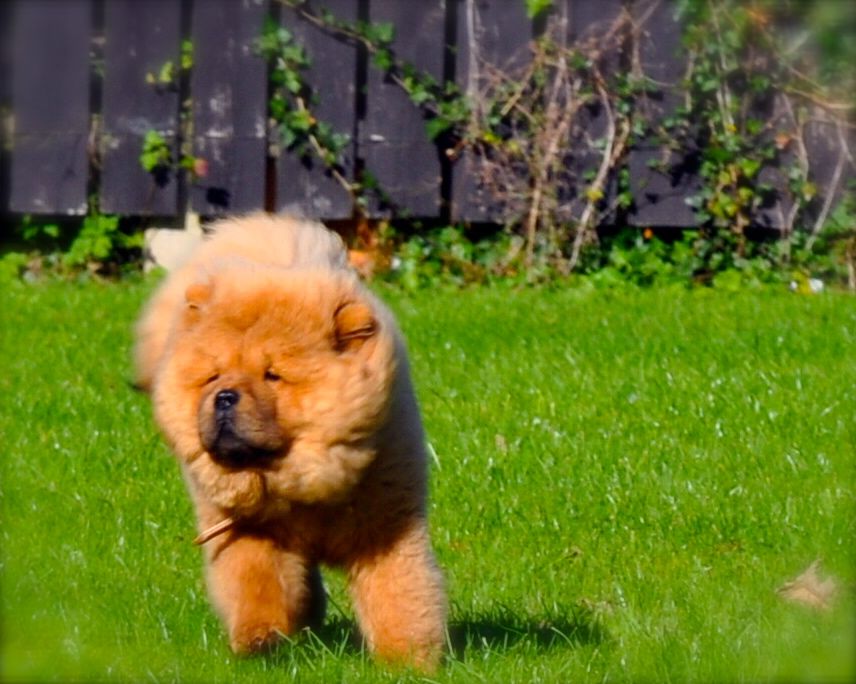 ---
I read somewhere (can't remember where) that you should feed 1 cup of food per 50lbs of weight, twice per day. If giving treats this should be taken from the overall calorific value.
---
Hey if you want to get good chew food for your puppy then you can visit all4petsmart.com This website sales online products for dogs. I also buy chews, Cookies, bones etc.. its products are very helpful for dog's groth....
_____________________________________________
---
---
Return to "Nutrition, Diets and Food"
Who is online
Users browsing this forum: No registered users and 1 guest