Moderator: chowadmin
Rank 1

Posts: 164
Joined: Fri Jan 16, 2009 9:36 am
Location: Athens,Ga
I tried innova because it was rated so high but all I got were very loose stools. My last chow was 16 yrs old when she passed and most of her life was Nutros lamb and rice nuggets, in fact I would add a couple of tablespoons of lamb and rice canned to the dry food with some warm water for a little gravy. Maggie is a little past 2 yrs and I have her on Nutros also, same mixture with a couple tablespoons of Nutros canned. She inhales it, her coat is nice and healthy and shines. Tell me what you all use and why.
---
We usually feed our adult dogs Taste of the Wild. Not a fan of corn or other fillers and it's one of the very few foods Aesop will eat. Everyone does great on it..good skin, coat and digestion.
The puppy eats Castor and Pollux Natural Ultramix. Currently she cannot handle high calcium levels so we're giving this food a try. So far she loves it and has great digestion.
Always good to feed what works for your individual pet..one food won't work for all dogs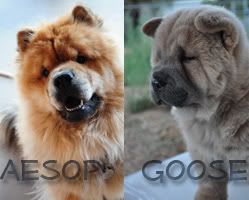 ---
Rank 1

Posts: 179
Joined: Mon Mar 16, 2009 10:30 am
Location: Michigan
Wellness brand all the way for my Chow Chows ! It keeps my Chow Chows healthy, lean and Beautiful ! Nothing is too expensive for my babies.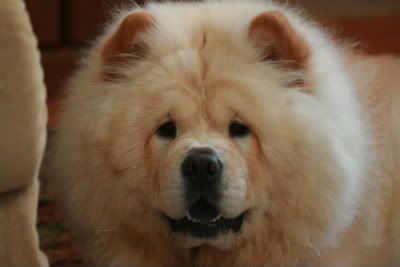 ***** Lobis Cunami *****
---
Rank 0

Posts: 44
Joined: Sat Feb 14, 2009 2:12 pm
I feed Canidae All Life Stages to both of my dogs. Nellie has been inhaling it for almost 2 yrs. I choose it because it is a good value (a 44lb bag is around $50, there is no corn or wheat at all in this food). Nellie also has a full shiny coat and there is very little to clean up. I tried Nutro Max ( I went through one bag ) and it did not agree with Nellie at all alot of waste to clean up! For my dogs this food works.
---
Rank 1

Posts: 254
Joined: Wed Oct 14, 2009 5:12 pm
Location: Lachute QC
Well Nelly was loosing lots of weight, and also had allergies. So the vet put her on PURINA DRM , when she started that food she was 29... pounds and 8 days later she was at 31.8 i think. And her skin is soo much better now. Even though some people say PURINA is horrible, i think its worked good for Nelly. As for little Romeo the breeder was feeding him ROYAL CANIN and i will keep him on that since hes doing good with it.
---