Moderator: chowadmin
Rank 0

Posts: 66
Joined: Mon Apr 28, 2014 1:34 pm
I been having this issue for quite some time. I go to work in the morning, Romeo doesn't get upset, I tell him I love him and I leave, he will just stand there and watch me.
If I come home at night, and then go out again, he gets really upset. Barking and scratch the floor very hard, seems like he understand I am going to work but not ok with me coming home and leave again. Please let me know if you have any suggestions!
Also, seems like he does it more at my condo than at my boyfriend's house......
---
We are having this problem with Chance too. Until last week there was always another dog here with him during the day. Now that he spends the day by himself, he has become clingy. I am not sure the best way to work through this.... So, we are getting another puppy.

This will not be for 4-5 months so I am curious to know if members here have any answers to your problem.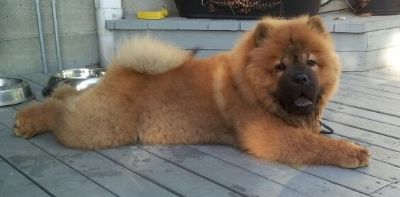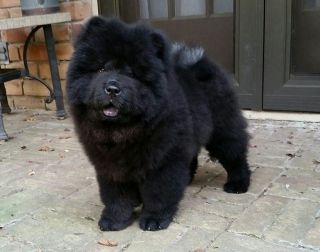 CH Dreamland's Intrepid Spirit
Dreamland's Dancing in the Storm
---
Rank 0

Posts: 66
Joined: Mon Apr 28, 2014 1:34 pm
Cindy.... I don't know if this behavior is considered separation anxiety? I asked my dog walker, she comes and walk Romeo 2 times a day. She said he doesn't do that when she leaves. So it seems like he is only doing this at my condo and not with everyone.
Are you getting another chow chow? how exciting! I really want another puppy as well, but I need to move into a house before I do that.
---
Probably your dog since that your not expending to much time with him and he acted like that every time you go again from work. His alone and no one is around so it's not healthy for him.
---
Rank 0

Posts: 66
Joined: Mon Apr 28, 2014 1:34 pm
---
Is Romeo still having problems when you leave in the evening? Chance has worked through it for the most part, but has the occasional whiny-whimper moments when he wants to go too. We just picked up a very laid back dog from the HSPCA. Chance is now directing his attention towards Gracie (chow x golden mix) and is not so upset when we leave him.

We are still getting another puppy, but it will not be until late in the fall. We are getting another rottweiler that I can work in high levels of obedience. Chance is a great deal of fun, but I miss my working buddy at my side.

We will have a crazy house for a while as we adjust to three dogs underfoot.

Let me know if you want to try another park day. My weekends are pretty much free for a couple months.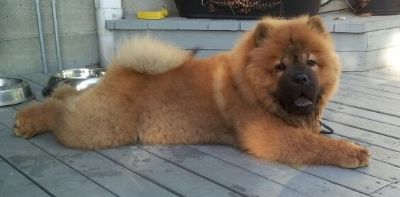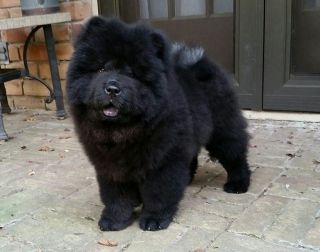 CH Dreamland's Intrepid Spirit
Dreamland's Dancing in the Storm
---
Rank 0

Posts: 66
Joined: Mon Apr 28, 2014 1:34 pm
Cindy,
That is great for Chance!
I had Romeo's trainer come back and assess his behavior. He only scratched when I leave...so we tried several things, one is to crate him for the time I am gone which will be few hours only. I hardly go out after work, I don't really want to anyway, but occasionally things will come up.
Its just so funny to me that he is "OKAY" with me going to work! but not going out to play....

I probably will get another puppy, mostly likely a cream chow once I move into a house

Anyway, weekends are good for me too, although weather in Houston has been crazy! We should plan one weekend though.
Alice
---
Have the same problem. I have 2 dgos, one is a chow chow and a cat. When I leave, dogs scream, bark and piss all over my place. Tried everything but nothing had worked.
---
---
Who is online
Users browsing this forum: No registered users and 1 guest