Moderator: chowadmin
Rank 3

Posts: 4327
Joined: Tue Mar 21, 2006 7:47 am
Location: Maryland
I took this pic of Special over the weekend. I put an old comforter on the futon because it needs a little extra padding and Special decided to take advantage of it!

We had just gotten back inside from a nice walk and he needed a break.

As you all know, he's afraid of the furniture so this was so great. In fact, he jumped up twice on Saturday. Even though he only stayed a few minutes, I think it's progress.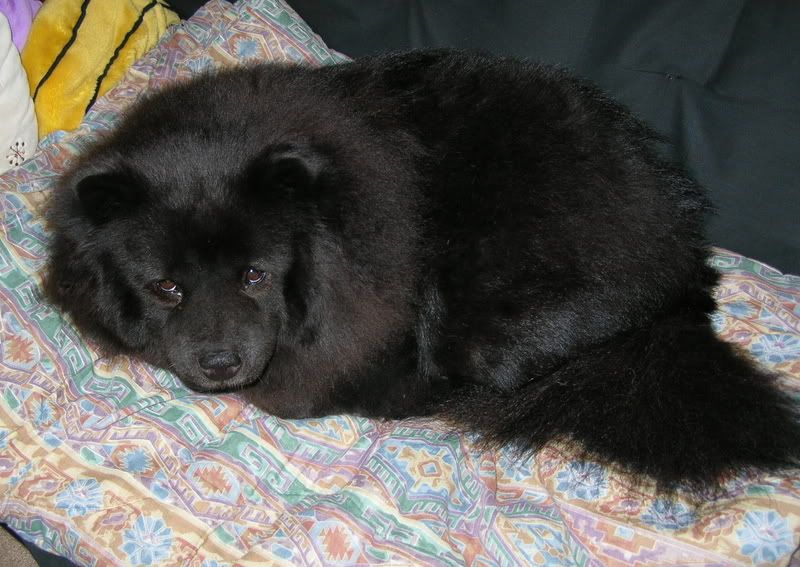 ---
Moderator

Posts: 4594
Joined: Fri May 19, 2006 10:01 am
Location: Ingleside, Illinois
Contact:
He is so adorable. I just love him. Look at that face.


---
Rank 3

Posts: 2044
Joined: Sat Dec 24, 2005 12:34 pm
Location: cleveland ohio
Special is such a beautiful brave boy!

Sharon, JR and Cheyenne
---
---
Oh Spesh, you are so handsome! And you are all tucked in so snug in your photo! xoxoxo Lily
http://vimeo.com/12895512
---
---
---