Moderator: chowadmin
Rank 3

Posts: 1704
Joined: Sat Nov 05, 2011 6:48 am
Location: Mansfield, MA USA
Maybe the fireplace grate in front of the tree tells a different story...but I would still challenge a stranger to try and grab a candy cane from Rory, Amber, and Toby's tree.
---
Rank 1

Posts: 111
Joined: Sat Feb 23, 2013 9:31 pm
Your Xmas tree is beautifully decorated with 3 cuties surrounding it! Happy holidays to you and yours.
---
Merry Christmas to you and your crew! They look fabulous!!!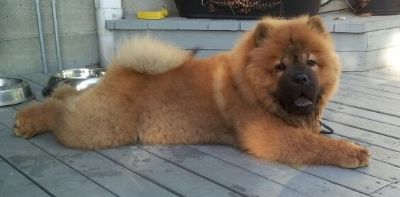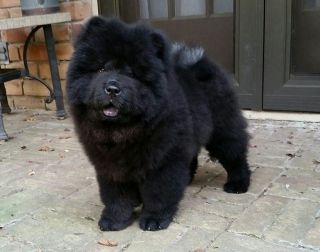 CH Dreamland's Intrepid Spirit
Dreamland's Dancing in the Storm
---
The expressions on their faces are priceless. Merry Christmas and hope to see you at a show next year.

612
---
Rank 3

Posts: 1704
Joined: Sat Nov 05, 2011 6:48 am
Location: Mansfield, MA USA
Thanks for the replies everyone.

Yes, they were expecting treats, but fooled them and let them wait for some real work.

We haven't been showing, for a variety of reasons; bad venues, bad judges (provisionals mostly), bad timing as my daughter just began college, bad timing as Toby blowing puppy coat, and the list is long.

Entering both males in late January though. Might even have to put the wife on the lead if Toby takes class dogs.

Thanks Cindy and 612 for your support. It really makes a difference. Rory looks to finish the year in the top 35 for GCH points with limited show schedule. Toby is pointed out and only needs Majors to finish his CH. Not really where we thought we would be, but we show against the #2 Chow every time out, so not bad.
---
I hope 2016 is a great year for you and your crew. We have scheduled a few shows the first part of the year but it does not look like there will be many chows in attendance. It looks like we will have to do some real traveling to find majors. Maybe this will be the year that we can all meet up....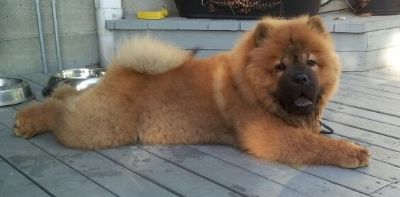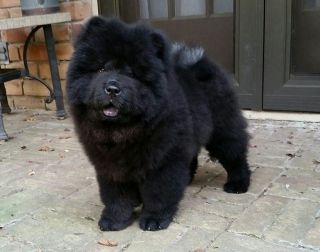 CH Dreamland's Intrepid Spirit
Dreamland's Dancing in the Storm
---
Rank 3

Posts: 1704
Joined: Sat Nov 05, 2011 6:48 am
Location: Mansfield, MA USA
Running into the same issues Cindy. We basically skipped the last 1/2 of 2015. Kind of stuck in no-mans land. Rory is going for GCH and only needs majors and competition wins. Toby is pointed out and only needs majors. At one point last year Rory was up to #20 Nationally, but we ran into a whole bunch of limited entries, poor judges, and horrible venues. We skipped the biggest show up here since Pilot and crew were coming in. We spent the 1st six months against the #2 Chow, going Select every time, and couldn't see much changing against the #1 Chow. Under limited entries he should still finish in the top 40. Going against my better judgment, we are going to show in Jan at one of my least favorite locations just to get the dogs out. I do like the judges, but we'll have to see if we can get the majors that I need.

Maybe we should see if there is a central location that would work for us and 612. We have the dogs to build a major in males in most areas. Mentally, a map is not working for me...TX, MN, MA...not sure where that would put us...lol. I could also check with FB friends who run a Majors In Chows page.
---
Rank 0

Posts: 34
Joined: Wed Jun 17, 2015 9:57 am
Wow three very handsome and well behaved chows! No one is getting to those presents.

---
---
---
Return to "Chow Chow Photo Gallery"
Who is online
Users browsing this forum: Bing [Bot] and 2 guests