Moderator: chowadmin
Chance two weeks ago! He loves life in the ring. (I think it is all the tasty chicken bits he gets for behaving himself for three minutes at a time.)

CH Dreamland's Intrepid Spirit ~ Chance
Dreamland's Dancing in the Storm ~ Raine
Dreamland's Calling All Angels ~ Skye
---
Rank 1

Posts: 112
Joined: Sat Feb 23, 2013 9:31 pm
Congratulations Chance! He is a very handsome boy. Continued success in the ring, especially since he loves it so!!
---
Rank 3

Posts: 1708
Joined: Sat Nov 05, 2011 6:48 am
Location: Mansfield, MA USA
Nicely done with the BOB. Hope there were solid numbers involved to get him some Maj pts.
---
No majors yet. But we are learning together at a pretty quick pace.
CH Dreamland's Intrepid Spirit ~ Chance
Dreamland's Dancing in the Storm ~ Raine
Dreamland's Calling All Angels ~ Skye
---
Not an AKC show... but we had a blast and got a ton of additional practice in the ring.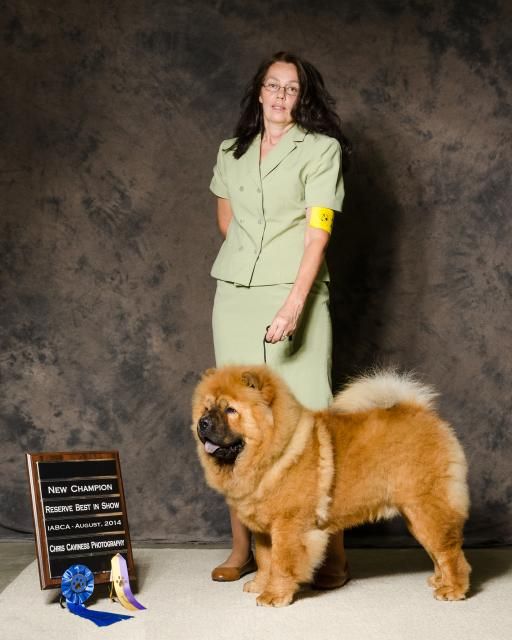 Five times in the ring in one day... Hot and Humid... but we had a good time.
CH Dreamland's Intrepid Spirit ~ Chance
Dreamland's Dancing in the Storm ~ Raine
Dreamland's Calling All Angels ~ Skye
---