Moderator: chowadmin
---
---
Great pictures. Gorgeous chow.
---
Goose has grown into a beautiful smooth chow! I remember when you first got her, it's nice seeing the chows grow from pups, not many of us old members still on the forum!

---
Thanks! I think she's grown up quite lovely as well

She's really filled out this past year

And such a loving and fun dog.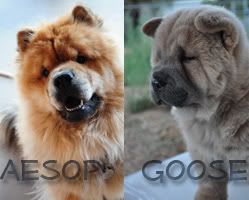 ---
I've always been a big fan of Goose, love the pics...she's so beautiful

---
---
Return to "Chow Chow Photo Gallery"
Who is online
Users browsing this forum: No registered users and 3 guests