Moderator: chowadmin
Hey gang. This is our new addition, Kage. He is currently 7 weeks old. We've had him for a week as of today. He is definitely a bruiser. He's going to give our 4yr old Chow, Nadia, a good run for her money when he gets bigger. We are crate- training him at night and when we go away with a HUGE success. He already understands "Lets go potty" and has only had 3 accidents so far and they were all at night before we decided to crate-train.
Here is a pic when he was able to barely open his eyes, which are GREEN. I hope they stay this color!
9 Hour ride back to home with Kage (day 1)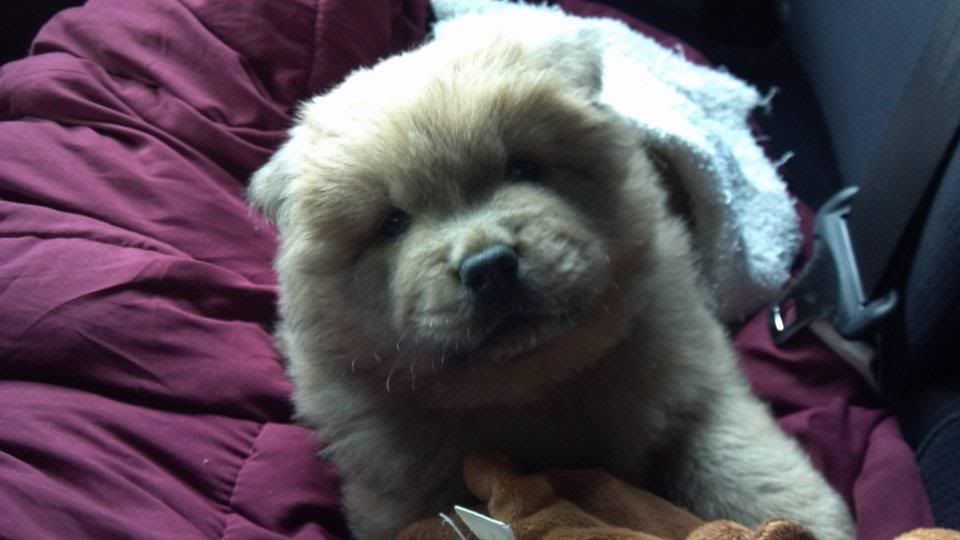 Another photo on the way home
Day 4 with him (bedtime)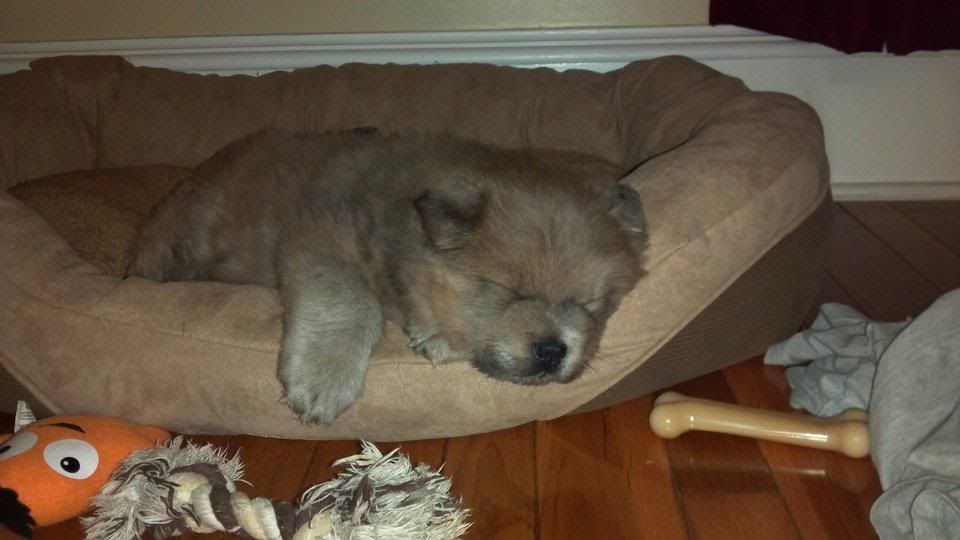 ---
Rank 3

Posts: 1708
Joined: Sat Nov 05, 2011 6:48 am
Location: Mansfield, MA USA
Beautiful pup..still very young and to be progressing so nicely with his potty training, fantastic.

I would be surprised to learn his eyes stay that greenish color though. You got him at 6 weeks, which is early. I would expect the eyes to go to a brown color over the next couple of weeks or so.
---
Kage is beautiful...would like to squeeze him

Karen, Kohana, Takoda, and our Chow Angels Nahkohe and Shiloh
---
Rank 3

Posts: 3658
Joined: Thu Mar 03, 2005 7:03 am
Location: North Chesterfield, (Right outside Richmond) Virginia
He is very cute. And also very young. They are so smart even at a young age. Like Rory's dad I would expect his eyes to change to brown in the next couple of weeks.
Victory, Darkwind, (our angel), Firesong, and Dreamdancer

Thank you SweetPea!
---