Moderator: chowadmin
---
Rank 1

Posts: 437
Joined: Tue May 03, 2005 8:59 pm
Location: Nevada
Contact:
Love seeing the pic's of your babies. What beauties, you should be proud!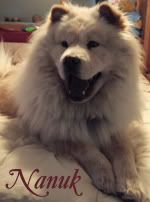 ___________________________
Christine & Nanuk
---
Thank you for sharing your beautiful chows' pictures. Simba was beautiful and I am sure you miss him. I didn't know rough red chows start out the color of Alfie. What a cutie! Can't wait to see Leo's pics, too.

Patti & Jim, Max & Miah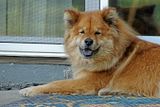 ---