Moderator: chowadmin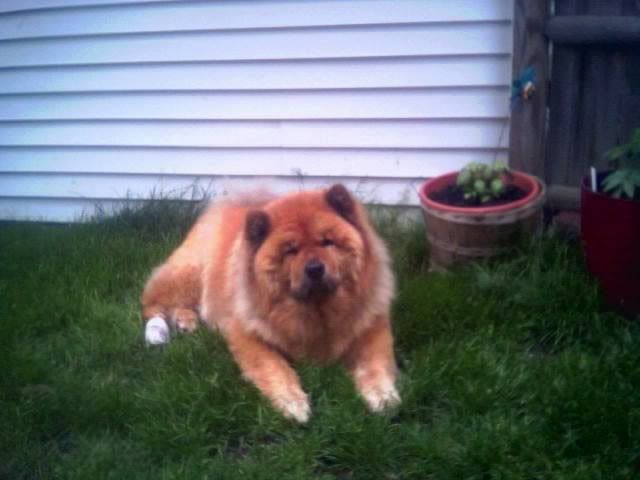 today my Tiko has been gone for two years.it seems like yesterday and it feels like an eternity.he was with me for 10 years and 9 months.he was my love and I miss him with all my heart.
When tomorrow starts without me,
and I'm not there to see,
If the sun should rise and find your eyes
all filled with tears for me,
I wish so much you wouldn't cry
the way you did today,
while thinking of the many things we didn't get to say.
I know how much you loved me,
as much as I loved you,
and each time you think of me
I know you'll miss me too;
but when tomorrow starts without me
please try and understand,
that an angel came and called my name
and took me by the hand
and said my place was ready
in heaven far above
and that I'd have to leave behind
all those I dearly love.
So when tomorrow starts without me,
don't think we're far apart
for every time you think of me
I'm right here in your heart.
Tiko,we love and miss you,
all our love,
Mom & Chyna
Kito Feb 4, 2006 - July 1,2007
Kai Mar.15 2007 - Aug. 26,2010
And when my time comes I will not go alone for my Chows will be there to say "Welcome Home".
---
It's so hard to loose any companion but a heart dog..... I dread losing mine

I'm packing Alf up to some see you for some lovin'
(I'd send Millie but I don't think you need that lol!)
Take good care of yourself.

Thank you Elodie!
---
"May your sorrow be lifted with great eagle wings and carried to that faraway place, where sorrows are changed to peace; and may that peace return to you and live where sorrow used to be"
---

A hug for you across the miles. Hopefully your Tiko and my Kody and Layla's Milo are all running free together and sharing stories of us as we do of them.
Chloe (left) Shuggy (right)
---
Tiko was beautiful. Bless him, and you.
CoraP.
Remember this, and also be persuaded of its truth - the future is not in the hands of fate, but in ourselves.
Jules Jusserand
---