Moderator: chowadmin
Rank 2

Posts: 559
Joined: Sun Apr 08, 2007 2:34 pm
Micah had his first birthday on Nov 14th. He had a most excellent day complete with his cake and toys. He is coming into his own and is such a gorgeous young gentleman. Micah truly is an angel.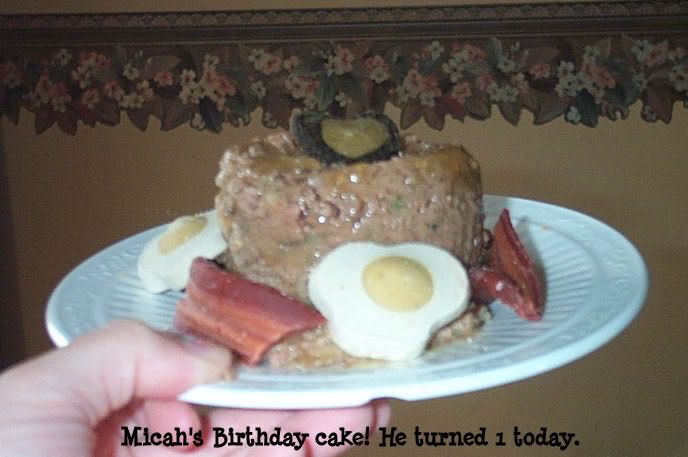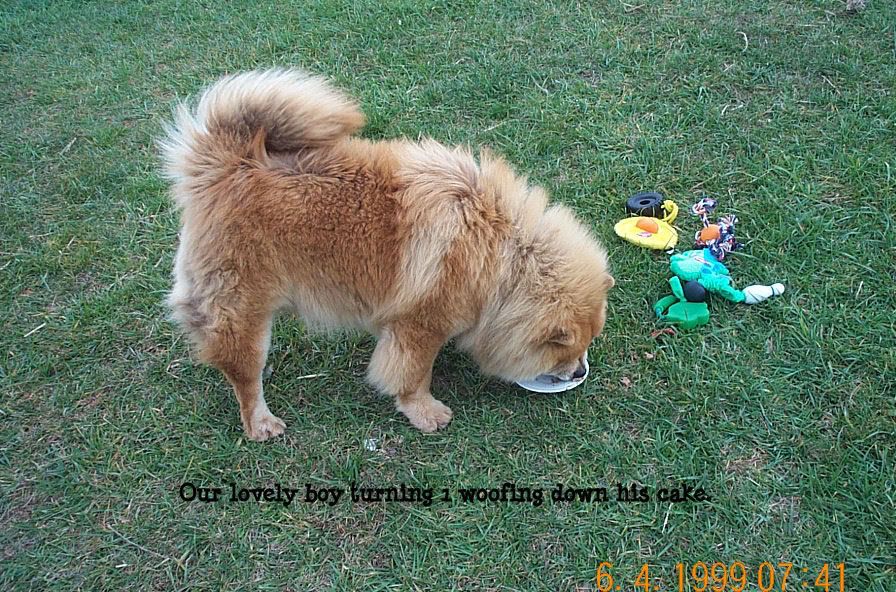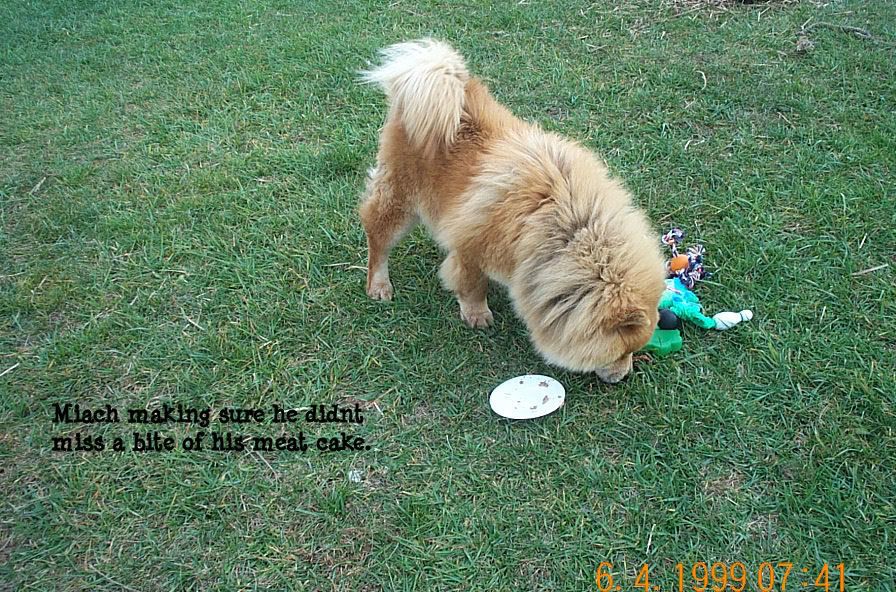 ---
Rank 3

Posts: 2091
Joined: Sun Oct 28, 2007 2:36 pm
Aww happy birthday Micah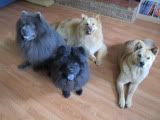 ---
---
---
---
Rank 2

Posts: 559
Joined: Sun Apr 08, 2007 2:34 pm
Aww thanks everyone.

Micah sends his sweet purple kisses to everyone.

He is a BIG boy, 61 lbs.

Carla
---
Rank 3

Posts: 1962
Joined: Fri Mar 23, 2007 5:01 pm
Location: Nor Cal - LOL, or Wine Country as the natives call it.
Contact:
Happy Birthday Micah!

I hope you had a wonderful day! The cake looks scrumptious!

---
Rank 3

Posts: 4304
Joined: Sat Feb 03, 2007 10:20 pm
Location: New Orleans,La.
AWWWW HAPPY BIRTHDAY MICAH!!! Looks like your really enjoyed your cake


HUGS to you from Kearra & Kyra


Thanks Sweetpea!
---
---
Return to "Special Events, Birthdays & Anniversaries"
Who is online
Users browsing this forum: No registered users and 1 guest