Moderator: chowadmin
Brutus turned 2 this week and we are having a great time since the weather has been so nice.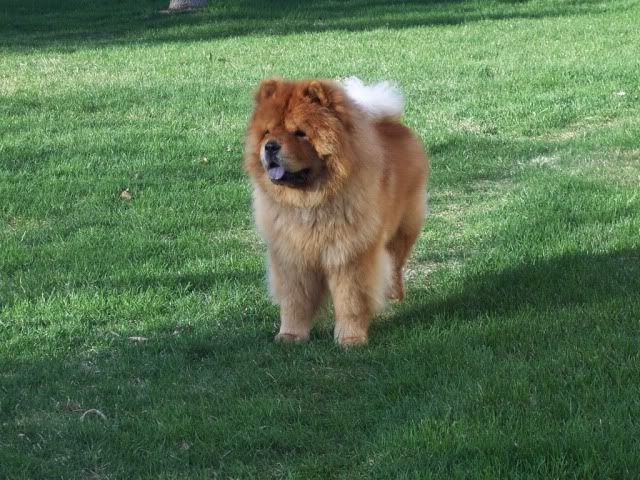 Here are some pictures with his playmate Lexi, then and now.
Last edited by
612guy
on Sat May 18, 2013 7:47 am, edited 2 times in total.
---
Happy birthday Brutus!


You're a very handsome boy.
---
Thanks Cocoa, he had a great birthday week.
---
Brutus at 2 1/2 years old on the deck. I believe it takes male chows 3 years to mature but the first year work with them will set the tone for behavior the rest of their lives. I'll post another picture at 3 years to see if there is a difference.
612
---
Wow! You can see he's posing in some of those photos. Beautiful!
---
Happy 2nd birthday BRUTUS , what a handsome birthday boy you are!!!
Enjoy you're day, month and year!!!!!!

---