Moderator: chowadmin
Rank 3

Posts: 3658
Joined: Thu Mar 03, 2005 7:03 am
Location: North Chesterfield, (Right outside Richmond) Virginia
I originally got her sometime in late Feb. and I knew I wouldn't remember the date--since I lost all the emails about her. Back then her name was Jesse at WTCR, I named her Firesong even before I got her, and because it was a close day I could remember I decided to make Valentine's Day her birthday.
So today she is twelve, she's already been up chasing birds and squirrels outside, beat up her brother and all in all not acting like a twelve year old.
Happy Birthday little girl...Momma loves you, little baboon face!
(yes I've called her little baboon face for 11 years, she was 1 when I got her.)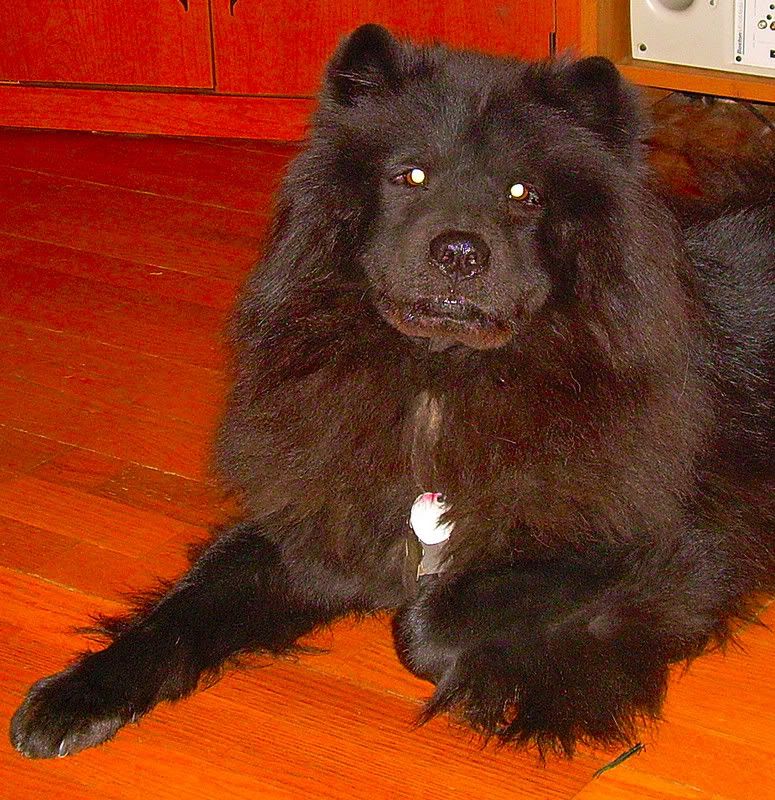 Victory, Darkwind, (our angel), Firesong, and Dreamdancer

Thank you SweetPea!
---
What a beautiful girl you are Firesong. Happy birthday from Cocoa.

---
Rank 2

Posts: 587
Joined: Wed Jul 27, 2011 7:22 pm
Happy birthday! Tiberius sends chow bear hugs


---
Rank 2

Posts: 647
Joined: Thu Jun 09, 2011 12:59 pm
Location: Johannesburg, MI
Contact:
Gorgeous Firesong ... Happy Happy Day!!!
Joe and Marti Martin ... Chow Chow lovers for Life
(RIP Kimba 06/03/2011)
---
Rank 2

Posts: 552
Joined: Sun Feb 13, 2011 4:05 pm
Happy birthday beautiful Firesong!! Have a great day! Lily sends hugs and purple kisses xoxox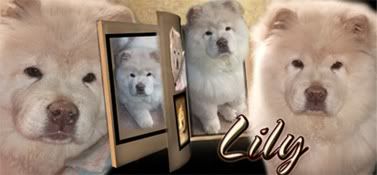 Pretty little lily

. Thank you sweetpea for the wonderful banner
---
Happy Birthday young lady..You look fabulous...

---