Moderator: chowadmin
Rank 4

Posts: 6320
Joined: Wed Mar 02, 2005 9:49 am
Location: Cheshire, On The Island.(But always wishing she was back home in Wales)
Matilda and Maisie are one year old today.



It seems such a short while since we brought baby Matilda home and then little girl Maisie.
We put balloons and little posters on the gate and they were pleased. They knew something special was happening.
(Thank you Sweetpea for my new banner.)
---

Happy Birthday Matilda and Maisie!!! I can't believe you are already one year old!
We love your birthday decorations - your mum and dad are so proud of you! Hope you got many, many treats!
Karen, Kohana, Takoda, and our Chow Angels Nahkohe and Shiloh
---
Moderator

Posts: 7575
Joined: Tue Oct 25, 2005 3:49 am
Location: Muskegon, Michigan
Contact:
Happy Birthday M&M! I also cannot believe it has been an entire year. How much do these babies weigh now?
http://vimeo.com/12895512
---
Rank 1

Posts: 175
Joined: Sun Nov 29, 2009 4:33 pm
Location: Alberta, Canada
Sorry for the late response but Happy Birthday to Matilda and Maisie!! How exciting... they are all so beautiful!
Little Bear's Mom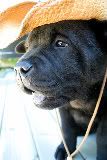 ---
Happy belated birthday M&M!


Great decorations by your mummy & daddy! Many happy returns!!
Leonora, mum & dad
---
Happy Birthday Matilda and Maisie, beautiful girls. I have little parties for my boys too. I'm sure the neighbours think I'm nuts, so does my husband. I don't care as long as my boys are happy and healthy.
Looks like you all would have had a fun day too. The decorations looked fabulous.
Hugo and Michelle
---
Rank 3

Posts: 3658
Joined: Thu Mar 03, 2005 7:03 am
Location: North Chesterfield, (Right outside Richmond) Virginia
Contact:
HAPPY BELATED BIRTHDAY Matilda and Masie. Love the decorations, hope you had a wonderful day!
Victory, Darkwind, (our angel), Firesong, and Dreamdancer

Thank you SweetPea!
---
---
Return to "Special Events, Birthdays & Anniversaries"
Who is online
Users browsing this forum: No registered users and 1 guest