Moderator: chowadmin
Rank 1

Posts: 175
Joined: Sun Nov 29, 2009 4:33 pm
Location: Alberta, Canada
Today is Little Bear's Birthday... my baby turns 2!
I love you LB, you are my best friend, and I don't know what I would do without you. You are the sweetest dog I have ever met and you bring so much joy to my life, how can I ever thank you!
xoxox
-MOM
Luckily I have today off, so we will be celebrating with a nice long walk through the dog park, and a stop at our favourite pet store to pick up her favourite treats (bully sticks).
Little Bear's Mom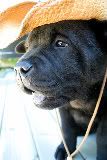 ---
HAPPY BIRTHDAY L.B.
Turning 2 yrs is a big day for you and Mom.. Hope you have a great Birthday .. Enjoy your walkies and bullie sticks...
Nikki and Nancy

---
HAPPY 2nd BIRTHDAY LITTLE BEAR
---

Happy 2nd Birthday, Little Bear! Hope you had a great day filled with treats!

Karen, Kohana, Takoda, and our Chow Angels Nahkohe and Shiloh
---
Rank 3

Posts: 3123
Joined: Tue Oct 03, 2006 7:28 am
Location: McDonough, GA
Contact:
Happy birthday L.B.!!!!



Hugs and purple kisses,
Jess, Tippsy and Jasper

Jess
R.I.P. Cinder~1992-1994, Tippsy~9/00-4/11, Jasper~10/08-10/14, Todd~2/11-7/15
Dixie: mix Rebel: mix
---
Rank 1

Posts: 175
Joined: Sun Nov 29, 2009 4:33 pm
Location: Alberta, Canada
(Sorry for the late reply)
Thanks for the Bday wishes for LB everyone! We ended up having a fun day with lots of treats and playdates with other dogs at the park (too bad we don't know any other chows

)
Little Bear's Mom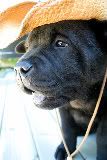 ---
---
Return to "Special Events, Birthdays & Anniversaries"
Who is online
Users browsing this forum: No registered users and 1 guest