Moderator: chowadmin
Rank 3

Posts: 2044
Joined: Sat Dec 24, 2005 12:34 pm
Location: cleveland ohio
My dear, sweet JR turned 13 today {or thereabouts}
It seems like yesterday that I chose this kind of scraggly 8 month old toddler from the City Pound to bring home and become my "fur kid!" He had been found in a City lot by a dumpster and carted off to the pound. As soon as I saw that sweet face I knew he was mine.
We have been through so much together and I can always count on my JR for hugs, kisses and tons of LOVE.
For 13 years old he is still full of life and still runs like a young boy!
I saw a dog age calculator on MSN and for his size etc....he corresponds to a 75 year old...to look at him you would never know!
He sleeps a bit more now and has some grey around his beard...but he is still my "baby boy!"
Bothe JR and Cheyenne came up to see me this morning to wake me up with kisses...it was like they both knew it was a SPECIAL DAY!!
HAPPY BIRTHDAY JR
lots of love from Mom and "sissy" Cheyenne
JR AND CHEYENNE
another special from SWEETPEA PRODUCTIONS
---
HAPPY BIRTHDAY JR.. a little gray hair is just fine amongst us older folks.. Hope you all enjoyed your day.. Its much more fun when you have others to share it with.
Don't eat too many treats..LOL

---


HAPPY BIRTHDAY JR!
hope you had a great day with extra treats!
Karen, Kohana, Takoda, and our Chow Angels Nahkohe and Shiloh
---



HAPPY BIRTHDAY JR



I Hope you had a great day

---
DEAR JR, COCO WOULD LIKE TO TELL YOU: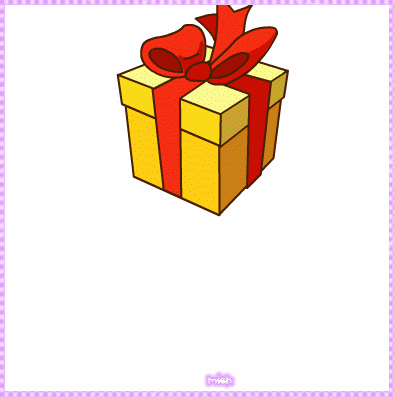 Elodie
please help feed animals in shelters for free, click daily on the yellow button
http://clicanimaux.com/
---
Happy Birthday JR you lucky boy!

SweetPea Rocks!!
---
Happy Birthday, JR! Mum looked up our ages on a catkillater thingy at the vet office. I am 34 human years, and they said PIP was 83, and she is 13 too...she acts 83, and Mum is worried for her. I know you are in good shape, or you were that time I jumped on you from Look Out! Rock...
Miss Lily An Wu
http://vimeo.com/12895512
---
Happy Birthday JR! You are very special, as is your Mum!

---
Rank 4

Posts: 6320
Joined: Wed Mar 02, 2005 9:49 am
Location: Cheshire, On The Island.(But always wishing she was back home in Wales)
Oh dear! JR - I missed your birthday.
Belated Birthday Wishes. I hope you had a lovely day.


(Thank you Sweetpea for my new banner.)
---