Moderator: chowadmin
Hello everyone....
Last tuesday was my Jurgen's 6th birthday...his first birthday with me.....

Here are some photos of our celebration..
Jurgen and his furbuddies did not eat any chocolate cake...they shared one whole chicken, without the skin,
it's not in the photos though..Jurgen smothered his face all over the chicken!


The cake....
Jurgen looked so cute staring at the candle...


My Sweet Sharmy's PetFood Endorsement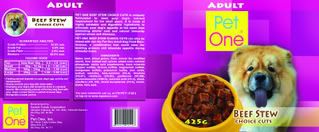 ---
Rank 3

Posts: 2091
Joined: Sun Oct 28, 2007 2:36 pm
Happy Birthday Jurgen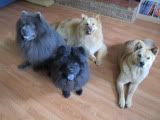 ---
Happy 6th birthday, Jurgen!!
CoraP.
Remember this, and also be persuaded of its truth - the future is not in the hands of fate, but in ourselves.
Jules Jusserand
---
Moderator

Posts: 2705
Joined: Wed Mar 02, 2005 9:37 am
Location: SF Peninsula
Your post was bumped up this morning... And I just noticed Jurgen's cake! Is that a Goldilock's Chocolate Chiffon Cake? OMG, yummy!!! My late boy, Zhuyo and his twin brother, Confuscious, had a Goldilock's Chocolate Chiffon Cake for their 1st birthday years ago - God rest their souls.

Anyways, Happy Belated, Belated Birthday, Jurgen!
---