Moderator: chowadmin
Sorry I missed your birthday Alf!


Hope you had a good one!

Your Cousin & Buddy...



TItus

---
Rank 3

Posts: 2091
Joined: Sun Oct 28, 2007 2:36 pm
Oh Alf, what a big boy you are growing to be! I hope you had a very happy birthday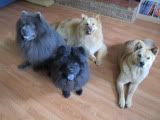 ---
AWWWW, thanks you for remembering Alf Titus. He wishes you could have come to his party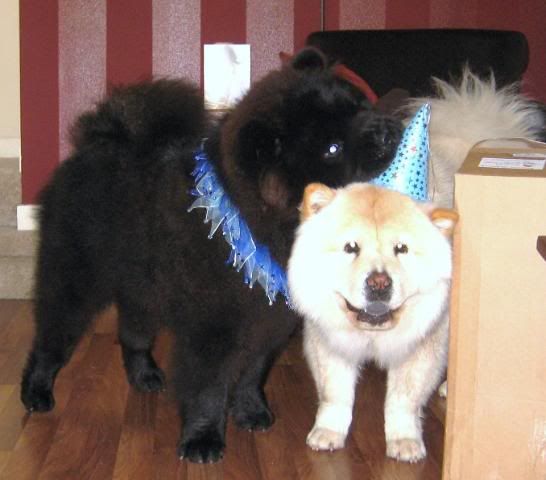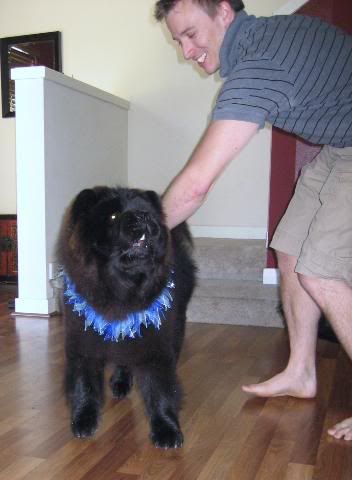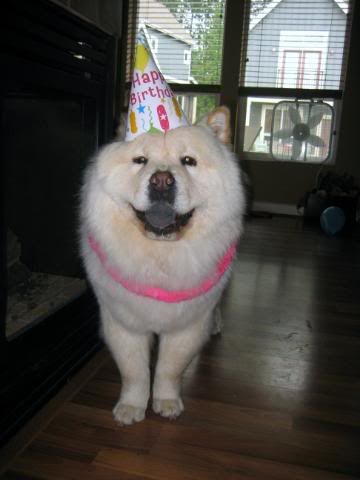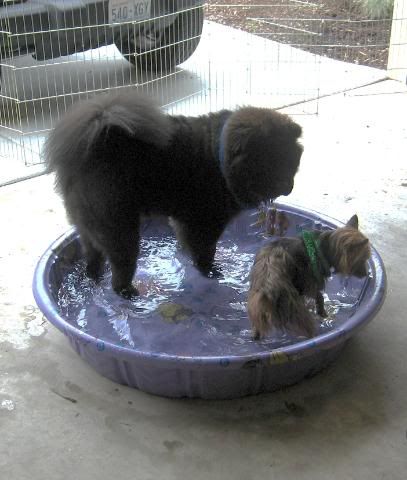 ---
Rank 1

Posts: 437
Joined: Tue Apr 03, 2007 9:01 pm
Location: The Hood (now in Vallejo)
Contact:
Happy Birthday Alfie!
Looking quite handsome and grown up!
(and Millie is looking so adorable as usual!)

---
Rank 3

Posts: 3123
Joined: Tue Oct 03, 2006 7:28 am
Location: McDonough, GA
Contact:
Happy belated birthday, Alf!
Jess
R.I.P. Cinder~1992-1994, Tippsy~9/00-4/11, Jasper~10/08-10/14, Todd~2/11-7/15
Dixie: mix Rebel: mix
---
Rank 3

Posts: 1580
Joined: Mon Sep 24, 2007 12:26 am
Location: Rockford, IL
OMG, Alf you are so big and grown up. I can't believe all your guests sat there with the cake and waited for their pictures to be taken. Did they all dive in after the click of the shutter? Happy Birthday you beautiful boy!
Jerilyn

Banner courtesy of the amazing Sweetpea.
Until there are none, adopt one!
http://www.dogster.com/dogs/631376
http://www.dogster.com/dogs/650868
---
Rank 3

Posts: 4327
Joined: Tue Mar 21, 2006 7:47 am
Location: Maryland
Teeheehee, happy b-day Alf cutie pie!!!

This photo arrangement is the wonderful work of Sweetpea
---
It looks like you had a great party, Alf! Happy birthday!!
CoraP.
Remember this, and also be persuaded of its truth - the future is not in the hands of fate, but in ourselves.
Jules Jusserand
---
Rank 3

Posts: 4304
Joined: Sat Feb 03, 2007 10:20 pm
Location: New Orleans,La.
Awwwww Alfie I can't believe its your birthday ALREADY!!!! Sorry I missed it

It looks like you had an AWSOME 1st Birthday~~~
Hugs from Kearra & Kyra

Thanks Sweetpea!
---
Rank 1

Posts: 282
Joined: Mon Nov 05, 2007 8:53 pm
Location: Stirling North South Australia
Contact:
Happy belated birthday Alf, hope it was a great one.
Kathy
In Loving memory of Catbalou, Teisha, Tiara & Quoncha. .
---
I'm sorry I missed your birthday my sweet little Alf.it looks like you had alot of fun with your sister and all your friends.
you are such a big handsome boy now and I wish you many more healthy happy birthdays.



Kito Feb 4, 2006 - July 1,2007
Kai Mar.15 2007 - Aug. 26,2010
And when my time comes I will not go alone for my Chows will be there to say "Welcome Home".
---
Rank 0

Posts: 96
Joined: Thu Jul 10, 2008 12:30 am
Location: Las Vegas, NV
Happy Belated Birthday I hope you enjoyed your cake. You sure are sniffing into it like it is delicious.
---
AWWW Alf, your party looked Rockin'. Happy belated B-day!!!

SweetPea Rocks!!
---
Alf thanks everyone for his Birthday wishes.... he has (as of this evening) destroyed the squeaker in EVERY toy he was lucky enough to get for his Birthday.... plus the leg off the green frog

Back to the best toy of all, MILLIE!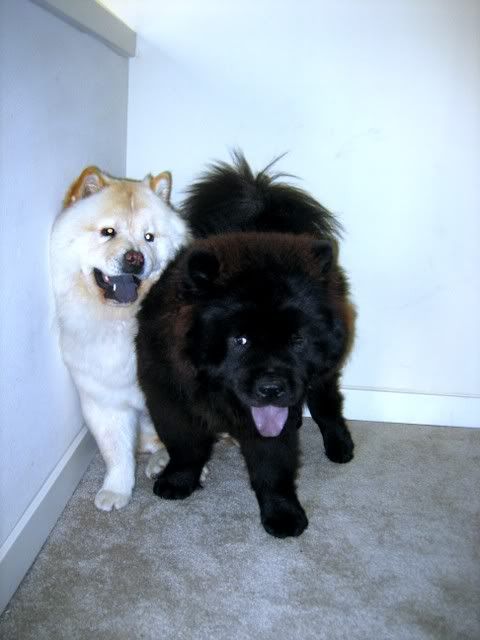 ---
---
Return to "Special Events, Birthdays & Anniversaries"
Who is online
Users browsing this forum: No registered users and 1 guest