Moderator: chowadmin
Chewie and I wanted to wish you all a happy Halloween! He had a great time at my halloween party!! He followed around my friend in a zookeeper outfit with monkeys all over him all night. He tried several times to get a little nip out of one of the monkeys tails.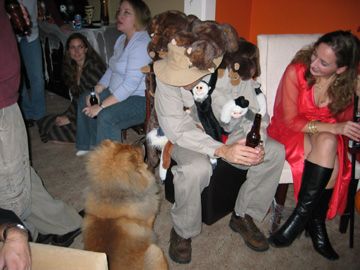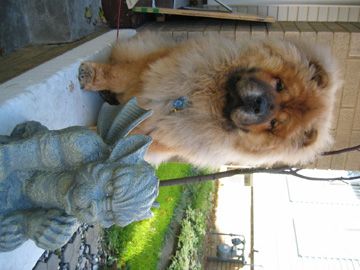 Hugs,
Mandy & Chewie
---
---
---
I loved this picture.

It looks like Chewie is smiling.

Chewie is adorable..

---
Rank 4

Posts: 6320
Joined: Wed Mar 02, 2005 9:49 am
Location: Cheshire, On The Island.(But always wishing she was back home in Wales)
Lucky Chewie to have a Halloween Party!

Milly and Mabel have witch hats and they have them on when the children come round "Trick and Treating". The children love it but this year I could now find the hats! They just were not where I thought they were so Milly and Mabel could not be witches!!

(Thank you Sweetpea for my new banner.)
---