Moderator: chowadmin
Rank 0

Posts: 1
Joined: Sun Jun 17, 2018 1:23 pm
Hi! im new here and looking to get a chow chow I fell in love with one from the superpuppyshop and I was wondering if anyone has got a pup from there thanks in advance (heres the link
http://superpuppyshop.com/rita.html
)
---
Rank 1

Posts: 332
Joined: Sat May 30, 2009 4:29 am
Location: Orleans, Ontario, Canada
That's a pretty cheap price for a rare breed animal. But, if your looking for love I guess it doesn't matter. Lots of rescues around as well. If your looking for purebred and reputable, perhaps a chow is out of your financial range.
---
My colleagues have been burnt before. Could either be a mix breed passing off as pure breed, or just outright scam where they take your money and disappear. If it sounds too good to be true, it probably isn't.
Max, Ritz, Shelly & Hunter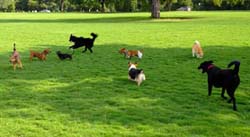 ---
Rank 0

Posts: 2
Joined: Sun Dec 08, 2019 3:28 pm
Hi , what happened? Did u get the puppy?
---