Moderator: chowadmin
Rank 0

Posts: 11
Joined: Fri Jun 30, 2017 6:07 pm
I'd like to get some rough estimates for how much puppies weigh throughout the first six months to try to plan for when mine might start outgrowing collars, crates, toys, etc. If anyone has kept track of their puppy's weight from 8 weeks to 6 months and doesn't mind posting it (even just rough estimates), I'd really appreciate it!
---
Even dogs within the same breed can vary in size/weight considerably, also male and female are quite different. For example, a female chow can be as little as 22kg and a male can be as large as 35kg!

Need to know whether it's a male or female, and roughly how big the parents are


Sent from my iPhone using Tapatalk
Max, Ritz, Shelly & Hunter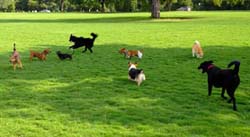 ---
Rank 0

Posts: 11
Joined: Fri Jun 30, 2017 6:07 pm
I'm still looking at breeders right now. I just want a general heads up in advance how quickly chows go from small puppy to 50 lbs. I would like to get a female.
---
Sounds like an exciting time!

For an average female, maybe 6-8lbs when you pick her up. Double in about 4-5 weeks, double again in another 8 weeks, then double gradually over 5-6 months.

Usually looking at the parents will give you a good idea of how big she will be when fully grown.

Rough guide only though


Sent from my iPhone using Tapatalk
Max, Ritz, Shelly & Hunter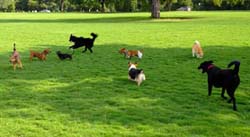 ---
Chochos have a long growing season. They need reasonably fertile soil, improved with rotted manure, and a sunny location. Weed control is essential and this can be assisted by shallow cultivation. Provide protection against snails, slugs and slaters. Grow from the sprouted fruit, spaced 2.5-3.5 m (8-11 ft) apart, with the sprouted, narrow part sitting above the soil. Chochos planted in spring bear in late summer and autumn. In frosty areas, they will be killed out at this stage. When vines die down, prune them away and new vines will appear in spring. One plant is sufficient for an average family.
There are no solved problems; there are only problems that are more or less solved.
All the best, Nendi
Diceus
---