Moderator: chowadmin
Rank 0

Posts: 36
Joined: Wed May 27, 2009 8:23 am
Location: North Bay, CA
Hello all,

Time sure flies! Our pups are almost 18months! We need to go for two weeks time and although my two girls are great with other dogs, we do not have any humans that are available to look after them. They do the typical low growling and barking...usually takes a day for them to warm up to other in our home. But they are really good otherwise so I do not see boarding as an issue. Its just that I want to see if there's good recommendations or experiences you have to share! What do you do when you have to go away? Thanks in advance!
You have to ask yourself "How can you say no to this face....?" Answer: when they chew on your favorite purse...
---
I board Leonora at the vet. She loves it there, and everyone there loves her. Leonora does not like other dogs, and they know that, no interactions w/ other dogs. Plus side is that it is a vet and the price is very reasonable. Minus side is that they do not let them off the property, ie no walks. The cages are large enough, and I do instruct them to let her out of the cage onto synthetic grass twice a day, but I suspect they want the dogs to go in their cages, which is rather too degrading for a proud chow. Still she loves her vet & the vet techs, and always hurry in to the back room never looking back at the teary eyed mum......
Here is a link to their HP. It's in SF, on Arguello & Geary.
http://www.arguellopet.com/
---
Rank 0

Posts: 36
Joined: Wed May 27, 2009 8:23 am
Location: North Bay, CA
Thanks!
You have to ask yourself "How can you say no to this face....?" Answer: when they chew on your favorite purse...
---
Happy Tails was once recommended to me...I think it's located in Pacifica but not absolutely sure.
Karen, Kohana, Takoda, and our Chow Angels Nahkohe and Shiloh
---
I know a lot of people are really picky about where they send their dogs and I may seem bad for it: but we bring Penelope to The Wag in SF all the time.
You can go in, tour the place.
The downsides: The dogs all pee and poop in the big playroom they have. I've never SEEN any of it when I'm there dropping off, picking up, or just visiting. I assume it's because they clean it so quickly. They're constantly armed with paper towels and what looks like some sort of sanitary spray.
We drop Penelope off for all day play occasionally if the weather is too bad for a lot of walks to get her energy out or if we're busy all day and don't want to leave her cooped up. She's stayed there overnight 3 times now, once for 3 or 4 days, once for a night, and once just for the weekend.
We get a full report card of all of her behaviors (just check marks though) her elimination, how much she ate, her energy level. We bring her own food so as not to upset her stomach (they have two relatively good food choices there for free, but we prefer ours) and we leave her a toy or two for comfort.
She loves it there! She comes home tired tired tired. (Tired but not depressed or sad that we left her). When we leave her with my parents or my sister she usually seems a little mad at us and her energy level is off the charts, so we actually prefer it here.
it's a little expensive but I completely recommend the suite. You get free all day play and webcams to check in. (It also comes with a kong or bully stick, your choice)
The first time we took Penelope there we had her "normal board" the first day, which is staying in her little pen all day and then getting walked and play group-ed twice, so she could acclimate to the new situation and wouldn't be overwhelmed. Then we had her do the all day play the remaining day or two.
Because of us taking her to the wag I feel like it's completely reinforced good doggie behavior when she's with us. She knows the right way to approach other dogs for a smell and she's never been sick or injured after we pick her up.
I also think it was a good lesson for her because she's VERY people shy. not aggressive but shy. And she HATES people grabbing for her (Collar grabs). But because all the other dogs trust the people there it's easier for her to warm up to the strangers. We've never had one person admonish us for her shyness or tell us anything negative about chows. We've watched in the window without them knowing and everything was great. She followed them around, she hung out with the other dogs, and when it was her turn to leave she let them grab her and leash her up.
Also, if the weather is nice for a while they take them up to the roof play area for part of the day (giving them time to mop the floors again). They get to run around in the sunshine, jump in the sprinklers, and go crazy.
I know it sounds like I work for the place or something but I really don't. I just know what it was like boarding Penelope the first time. Picking a place, worrying after her, being really sad that I left my baby.
There are plenty of places that are similar to the wag all over the bay area. 2 in South City, one in Pacifica, one in Montara, and buuuunches in SF. Most places will let you tour them beforehand, some may also need to temperament test. (The wag also offers "special" boarding where your dog is kept completely completely separate from other dogs if it's dog aggressive, in heat, or hurt. They also give medications for free.) Be sure to have all your vaccines up to date and a flea med. Most places require all dogs to be flea and tick treated but it's always best to double check that yours are just in case some dirty dog sneaks in.
Let us know which you pick and how it goes!
(If you have enough time before you board them up I would also suggest bringing them there to visit first. Then again for a couple hours. Then a half day. Then one full day. Before leaving them for longer amounts of time. I'm not 100% if it will REALLY help but we did it with Penelope and she was a-ok. )
If you have any more questions about The Wag you can also email me:
SydneyT22@gmail.com
. Don't trust what you hear on Yelp but go to their facebook, check out all the pictures, and go with what makes you feel most comfortable.
Good luck!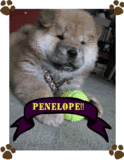 ---
Here is another place. I haven't used them myself, but my friend w/ two shibas swears by them. It's in SF.
http://www.petcamp.com/index.html
Happy Tails, which kingalls mentioned is in Belmont, if that is convenient for you.
http://www.happytailsinc.org/index.html
Leonora has stayed there when our vet was full. Nice set up with play groups. They have three or four pens with one large one that includes an outside synthetic lawn area. They rotate the dogs throughout the day so everyone can have access(pretty nice when you have a picky dog like our chow who prefer to go on the lawn).
Best of luck! Do report back to us if you like the place you picked for your furkids.

---
Rank 0

Posts: 36
Joined: Wed May 27, 2009 8:23 am
Location: North Bay, CA
thanks for all the wonderful info!

i will let you know when we do pick a place! wont be till a month later probably...but this gives me time to tour some places. Thanks again!
You have to ask yourself "How can you say no to this face....?" Answer: when they chew on your favorite purse...
---
I dont have any recomendations for your area but a general recomendation...

Have you thought about paying someone to stay at your house and chow sit? A friend or someone close that you would trust. We have a family member that does it for us and I pay her the same as I would pay the boarding kennel. Its a win/win for us; she gets an extra spending money and we get to enjoy our vacation knowing that our chowkids are taken care of at home.

But if you ever come to the southeast Ky area I do have a great kennel I use if our chow sitter is unavailable.
---