Moderator: chowadmin
---
Rank 1

Posts: 175
Joined: Sun Nov 29, 2009 4:33 pm
Location: Alberta, Canada
He is so cute, I love his colour. How old is he?
Little Bear's Mom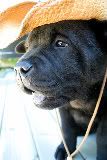 ---
Rank 3

Posts: 1580
Joined: Mon Sep 24, 2007 12:26 am
Location: Rockford, IL
Wow, he grew up beautiful. I love the brilliant self-red coat on Taz. (And the name: he wouldn't be a bit devilish, would he?)
Jerilyn

Banner courtesy of the amazing Sweetpea.
Until there are none, adopt one!
http://www.dogster.com/dogs/631376
http://www.dogster.com/dogs/650868
---
He's almost 5yrs, calmest, coolest laid back dog i've ever seen until he hits the snow, then hold on, lol
---
He must be in Chow heaven. I feel sorry for you city folk, nowhere to put all that extra snow! Taz is handsome as ever.
http://vimeo.com/12895512
---
Rank 1

Posts: 273
Joined: Wed Apr 09, 2008 12:24 pm
Location: Newfoundland Canada
Taz looks like he is having a great time! He reminds me a lot of Bruin.. he is a little tiny bit darker, but Bruin still has some of his puppy fur, so I think when he finally grows into his adult coat, he will be much darker.. at least I hope so! - Taz's fur colour is beautiful!!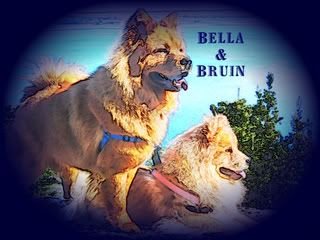 Tyler, Jenna, Bella & Bruin.
---
Rank 0

Posts: 46
Joined: Wed Dec 30, 2009 12:37 pm
sooo many pictures! I love it!
I love my Chow!! He is my best friend!! I insured Skye with pet insurance and never regret it since!
---